| | |
| --- | --- |
| <![if !vml]><![endif]> | PROFESSIONAL PL – 2001 (Millenium Edition) |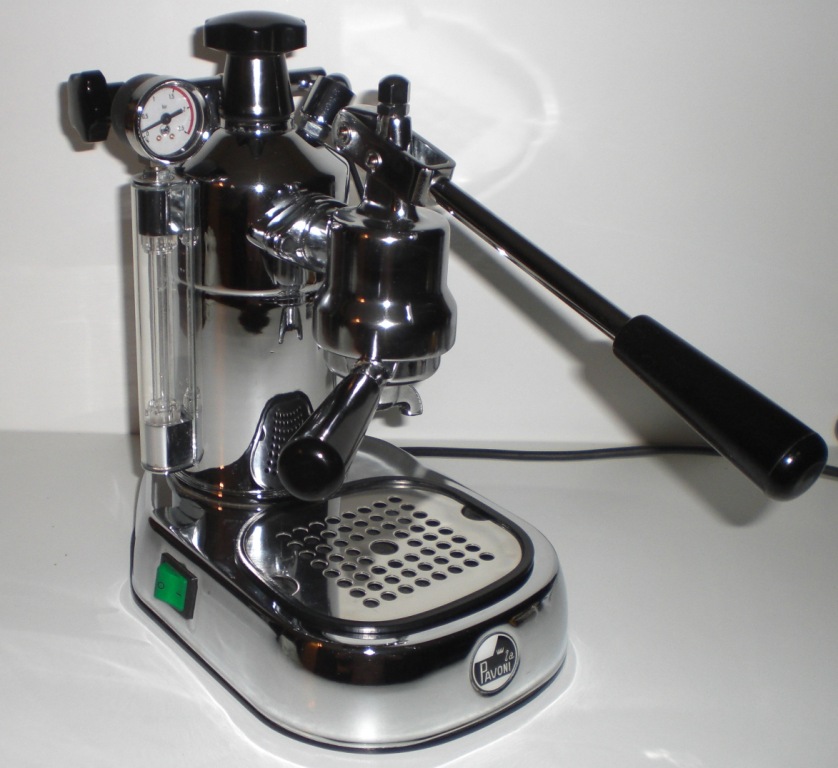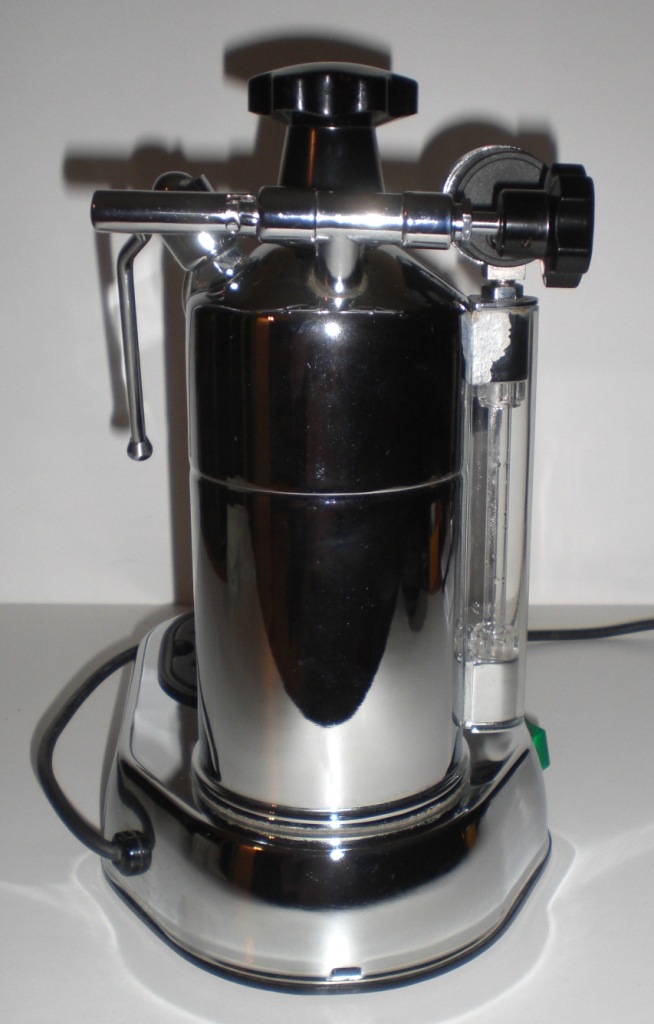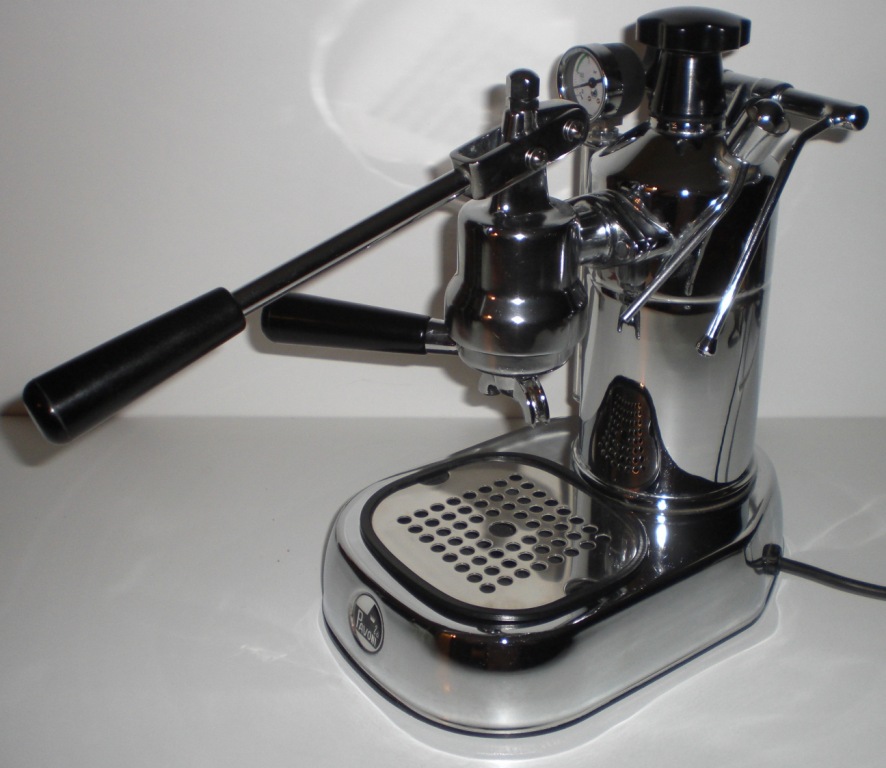 KEY FEATURES
   The machine was produced in July 2001 (as reported under the base).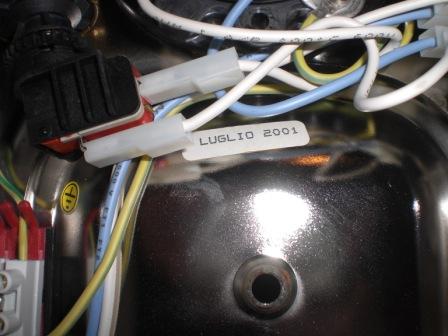 Compared to the previous model (1998) presents the following differences:
• group with internal sleeve in teflon
• holder filter and filter baskets with diameter increased of 2 mm
• availability of pods filter basket
The introduction of teflon sleeve, as well as draw the shape of the '60s models, aims to improve the thermal performance of the group.
The model in question, it is also known as "Millennium".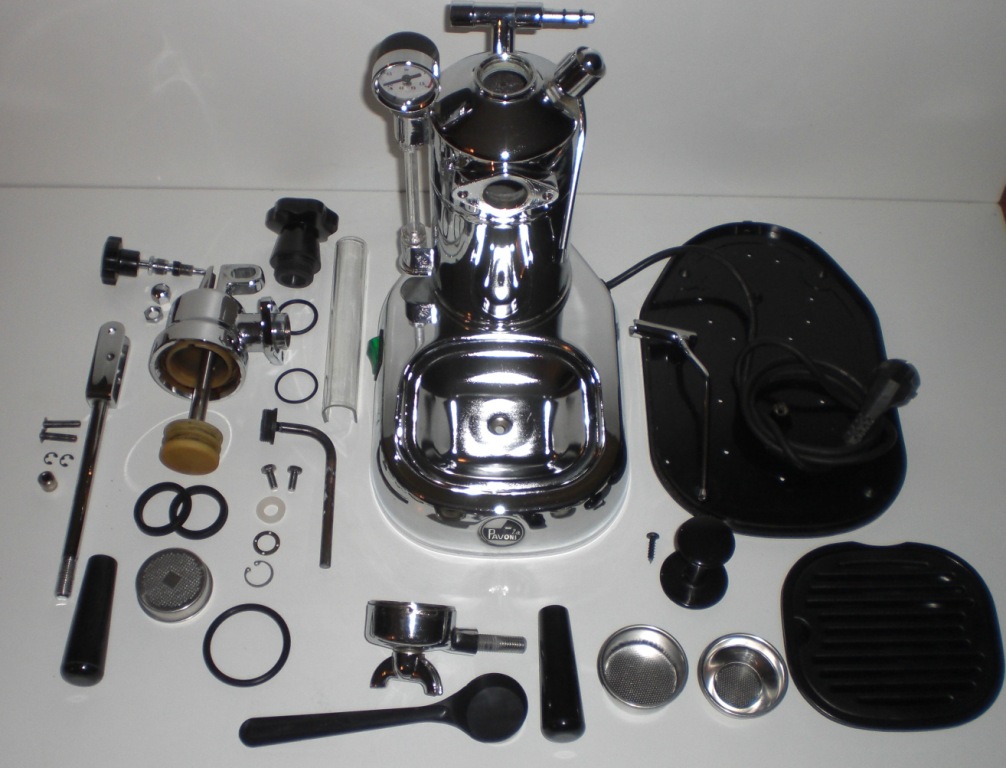 DETAILS

Plastic cap

Boiler increased and group fixed with 2 bolts

glass retainer in plastic

Plastic protection of sight glass level

Steam tap body with auto frother

Steam pipe

group with teflon piston

holder filter with outer diameter 60 mm

filter baskets with outer diameter 60 mm

Safety valve with

antivacuum

Base chromed with drip tray

Electric diagram, heating element fixed with 3 bolts to the brass ring, pressurestat, thermostat

Green Switch

Logo sticker
© 2009 Francesco Ceccarelli. All rights reserved.
Reproduction in any form without permission is prohibited..