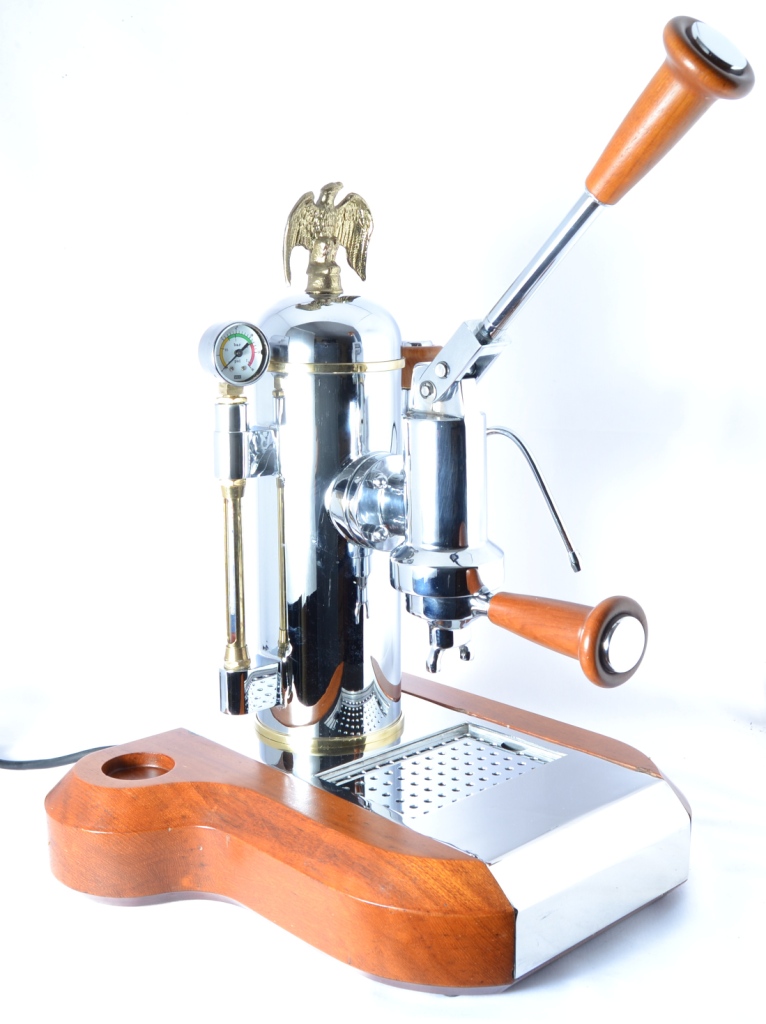 The machine, marketed by Artè s.r.l. Casale Corte Cerro (VB), is produced by Zacconi as reworking of Riviera Eagle.
The main features are: wood base, pressurestat, piston with spring.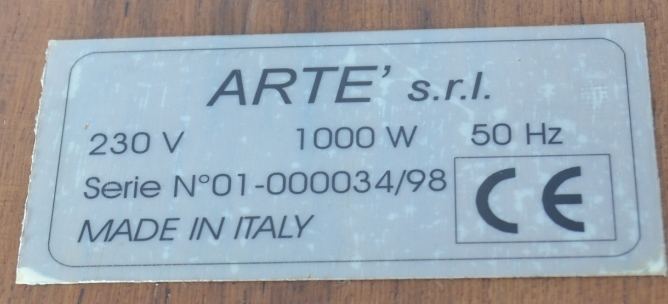 Technical specification:
capacity

voltage

power

dimensions (HxWxD)

weight

0,8 l

220V

1000 W

38 cm x 30 cm x 30 cm

10 kg
The machine can be disassembled for the maintenance according the instructions for the Zacconi Riviera.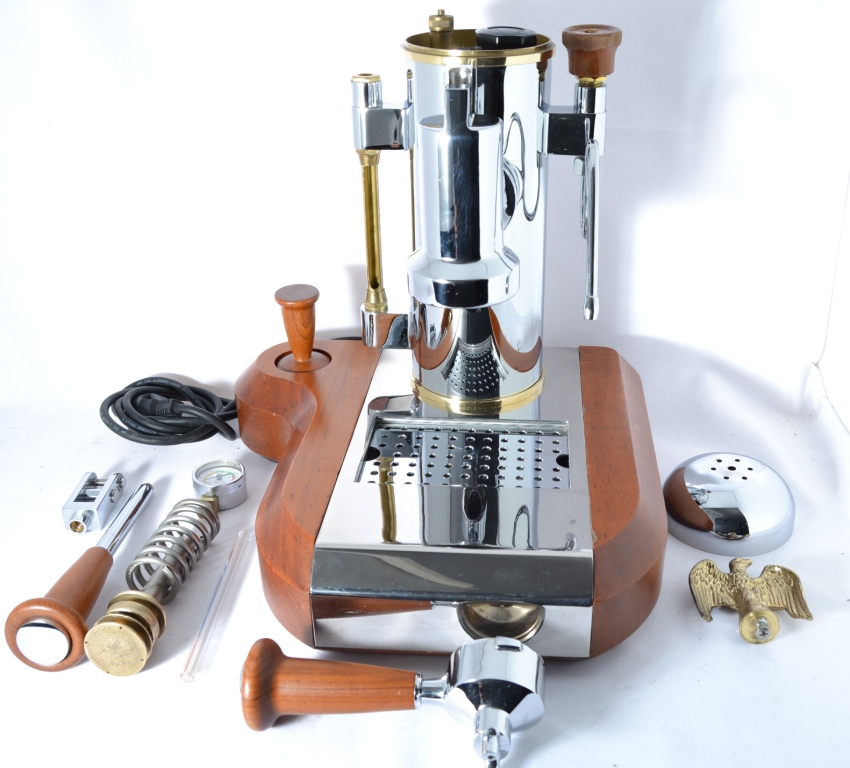 DETAILS