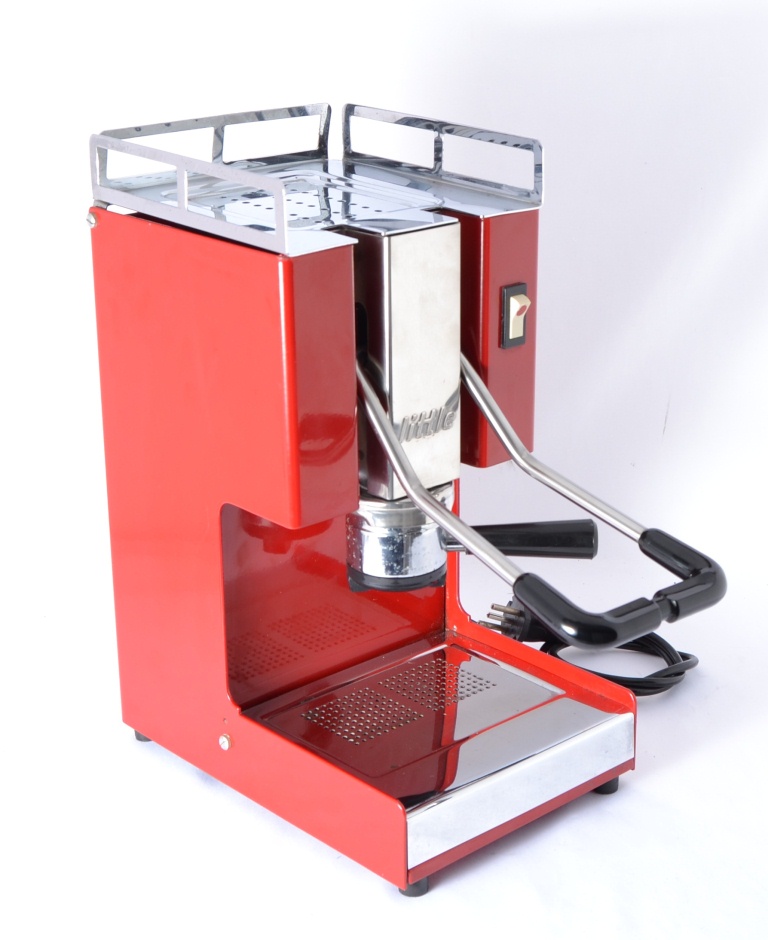 †
The machine has been produced in the '80s by G. Boni Forlž.
Compared with previous type 1.0, it differs for the heating element, the switch and the plate for warming cups.
Is equipped with group, piston and lever of Caravel v.3.0.
Technical specification:
capacity

voltage

power

dimensions (HxWxD)

weight

0,8 l

220V

550-600 W

34 cm x 17 cm x 25 cm

5,600 kg
The only maintenance needed is for the two small seals within the group, which can be accessed by removing the boiler and by operating in the same way of the Caravel.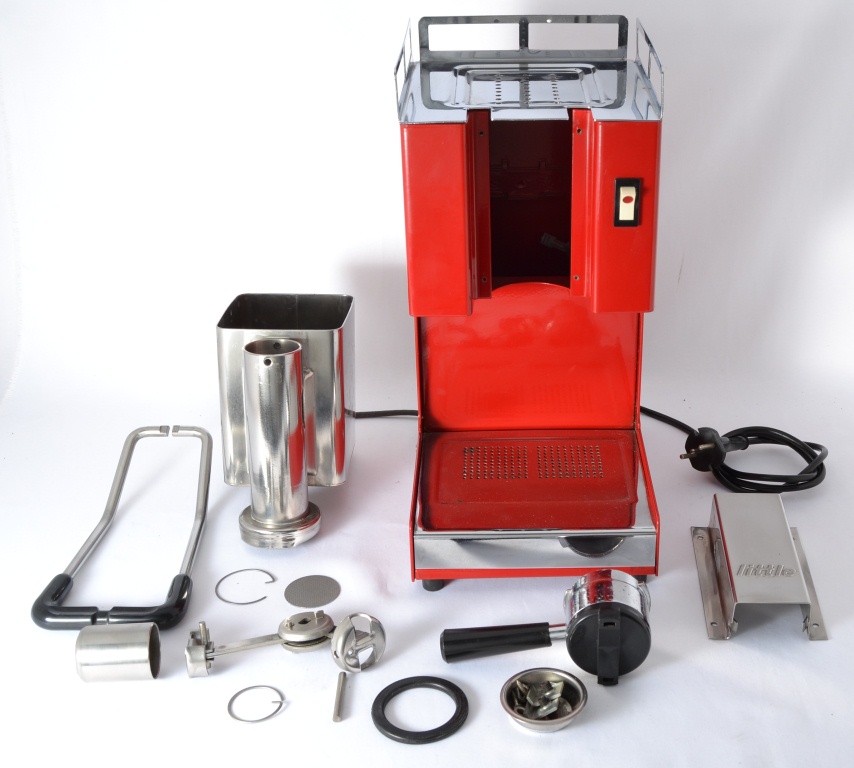 other details