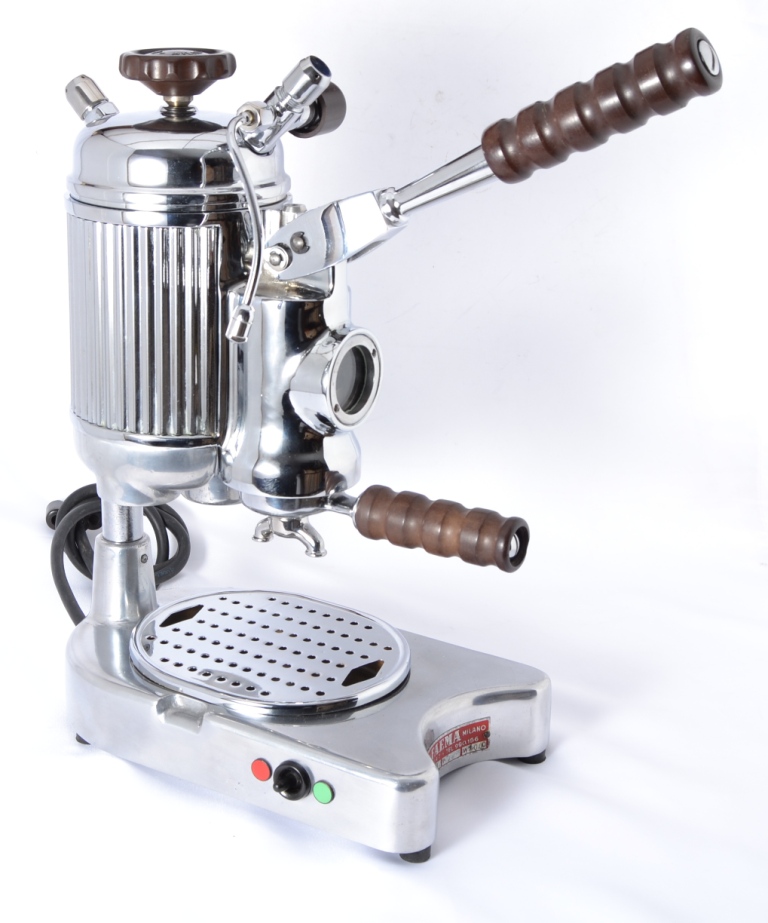 FAEMA began The production of Faemina in the early '50s, as evidenced by the patent.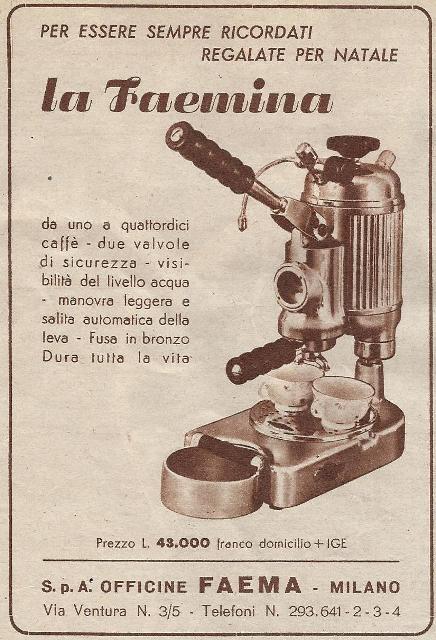 advertising magazine 1954
is a sturdy machine, with piston actuated by a spring, closed boiler and the steam tap. Has two heating element, 200W and 800W, which can be individually switched on via its switch.
This is one of the first models produced, as can be seen from the number engraved on the label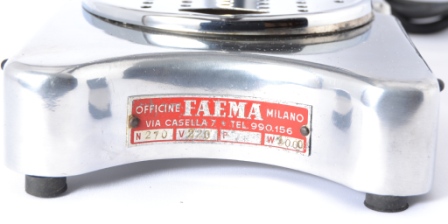 The first model is recognizable not only by the label with a red background, but even by the following details: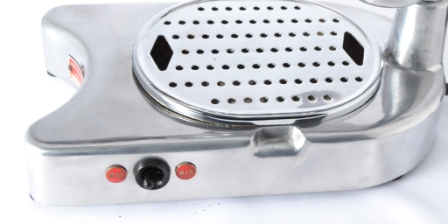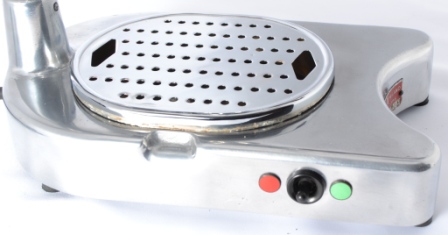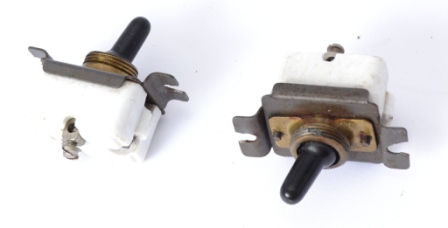 Technical specification:

capacity

voltage

power

dimensions (HxWxD)

weight

1,0 l

220V

200 W + 800 W

40/46 cm x 18 cm x 30 cm

11 kg
the machine before restoring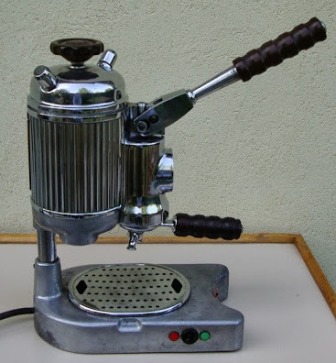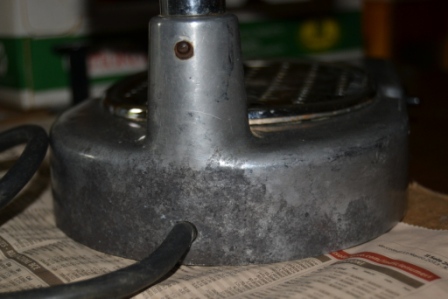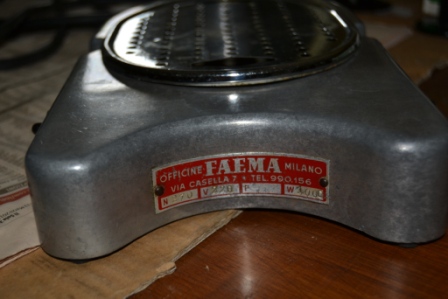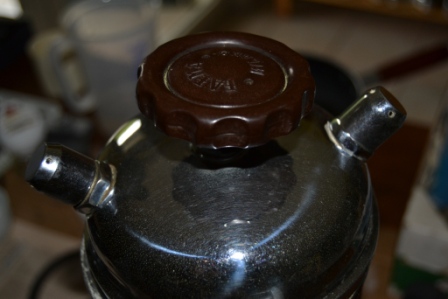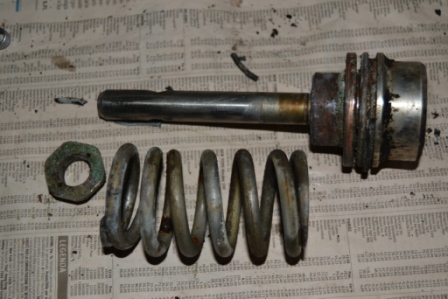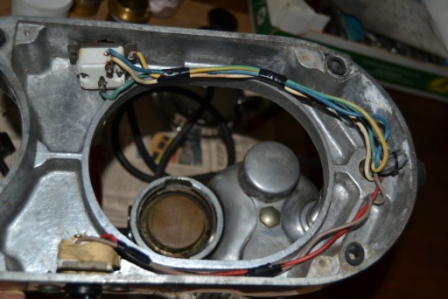 The machine can be dismounted but it takes some special tools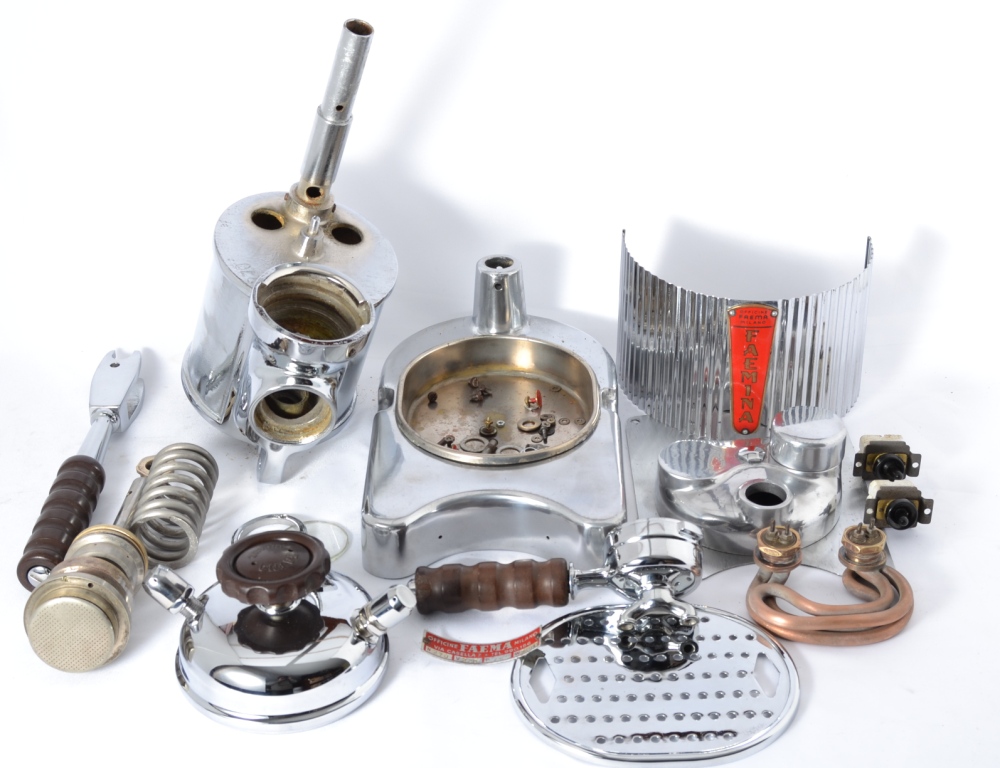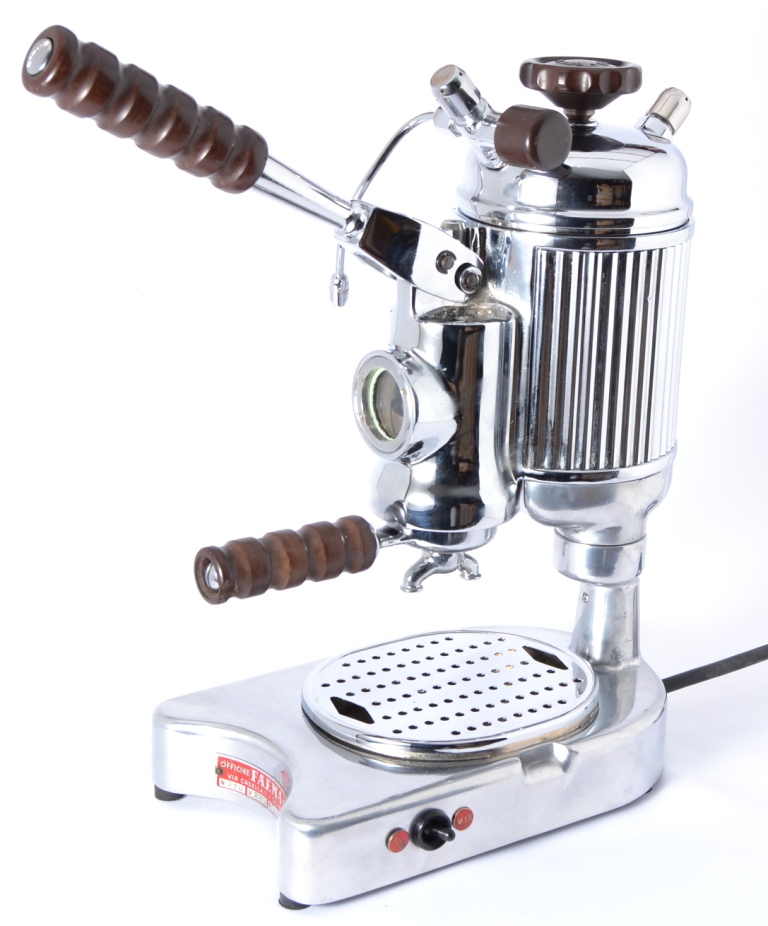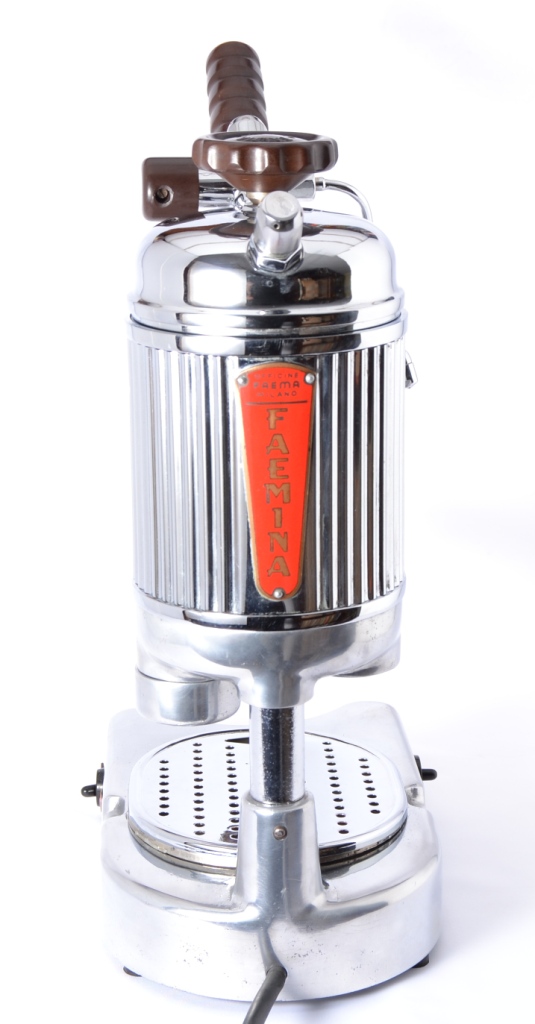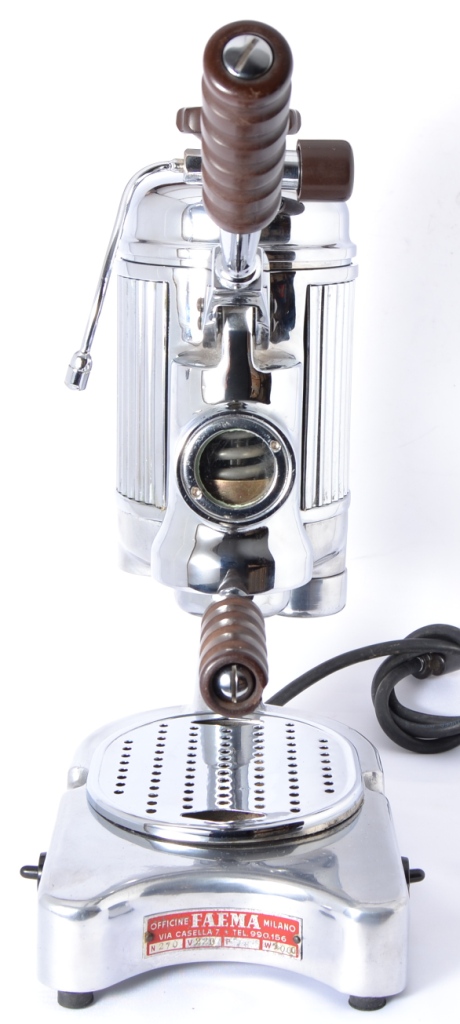 version without steam tap