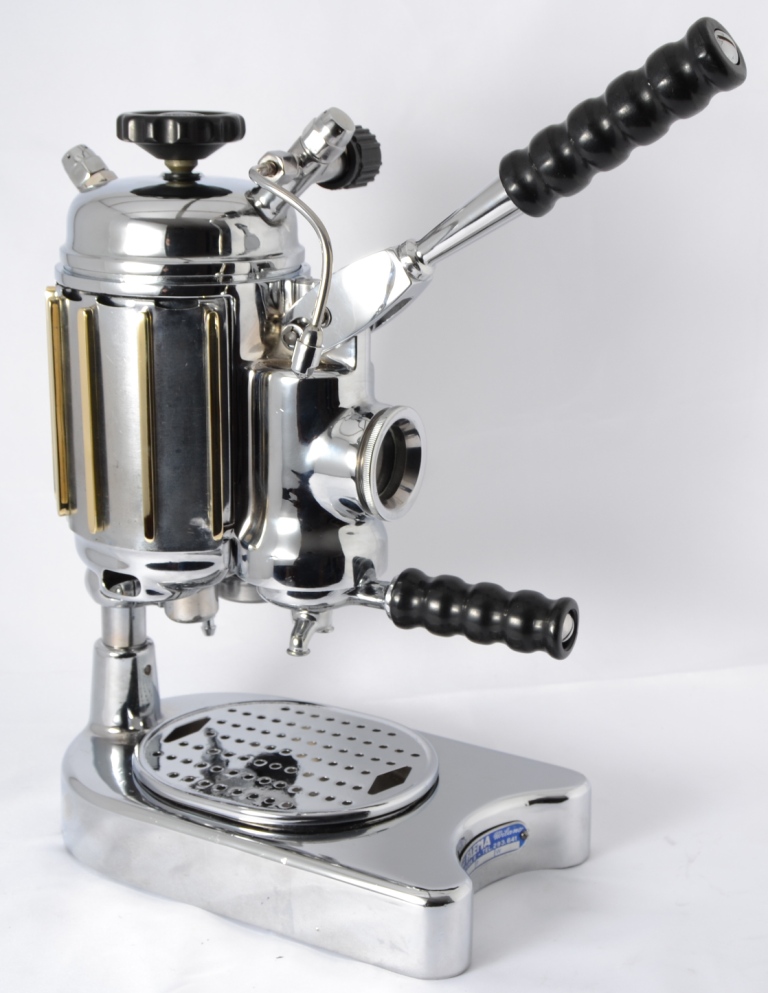 The Faema produced besides the Faemina electric, a rare gas-powered model, unique and probably sold only on order. It was normally used in camping.
Is one of the first models produced, as can be seen from serial number printed on the label.

The model is characterized by a band of protection of boiler accompanied by rods of brass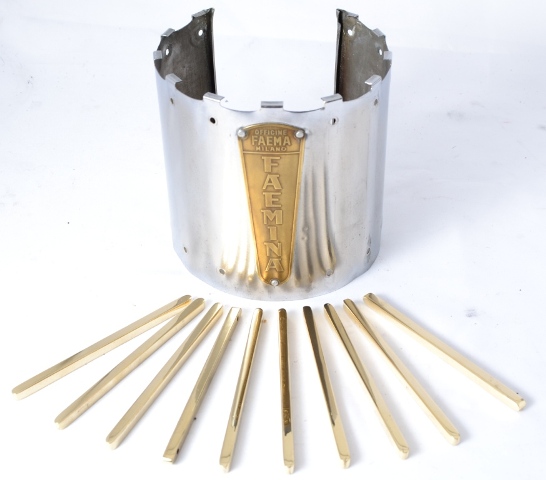 and a gas burner with tap and connection for rubber tube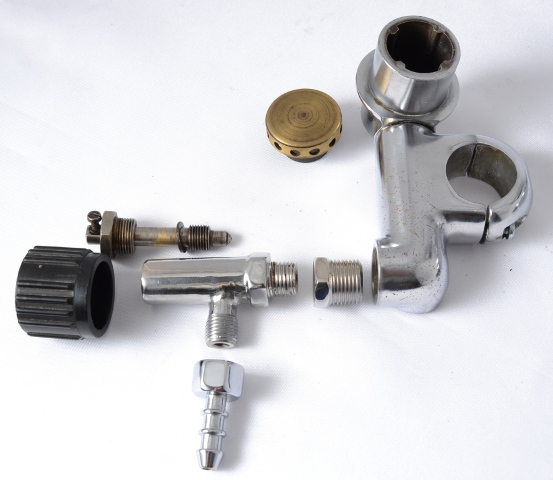 Technical specification:

capacity

voltage

power

dimensions (HxWxD)

weighT

1,0 l

gas

40/46 cm x 18 cm x 30 cm

11 kg
The machine can be dismounted but it takes some special tools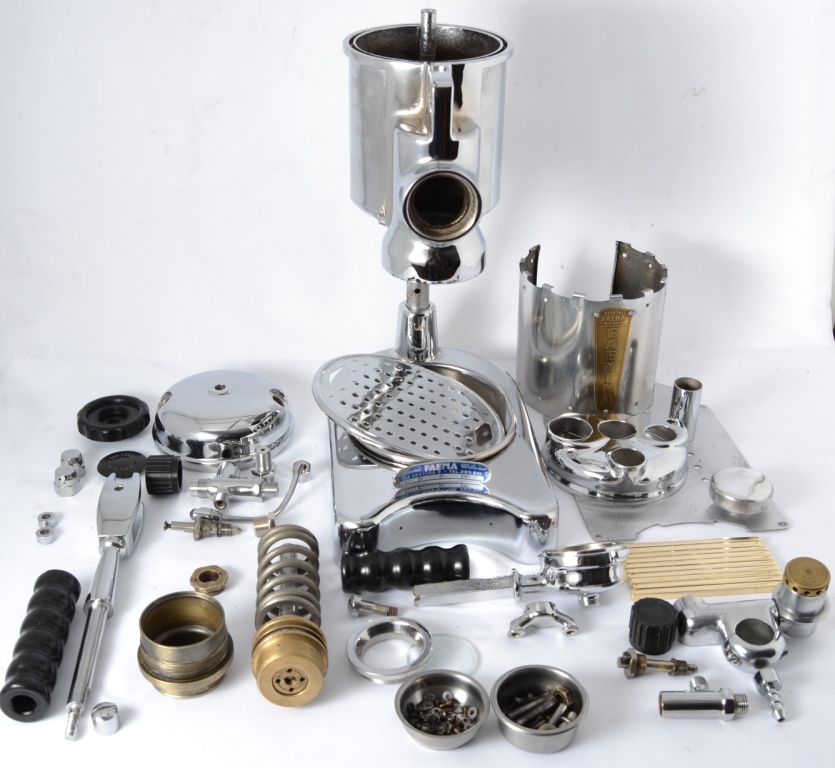 Chrome plating and polishing of the parts was made by Galvanica Delicati in Rome.