the new baby finally is arrived...a parcel of 18 kg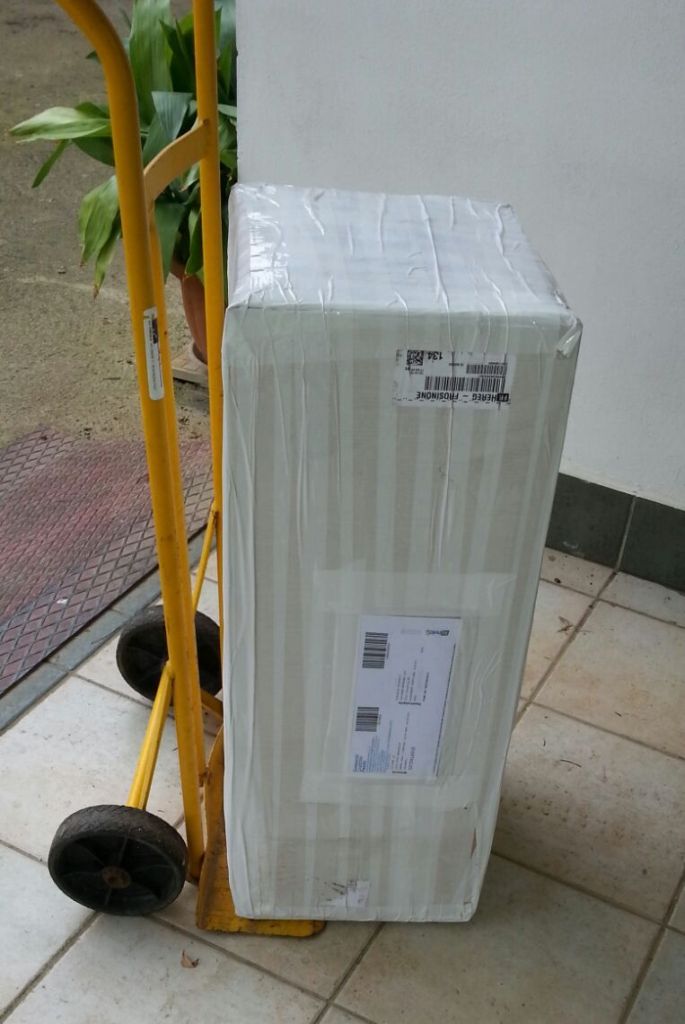 well packaged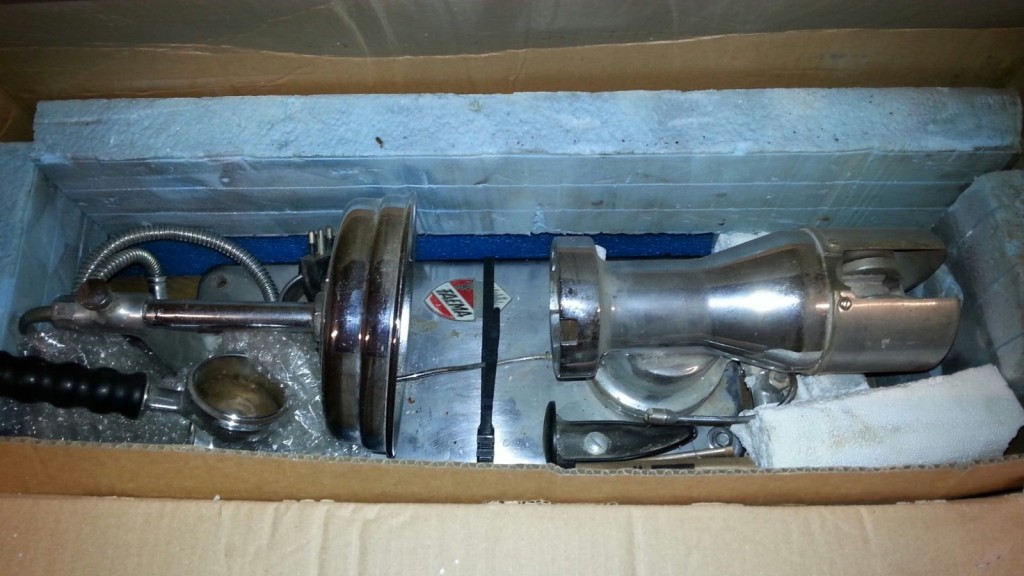 and fixed on a wooden board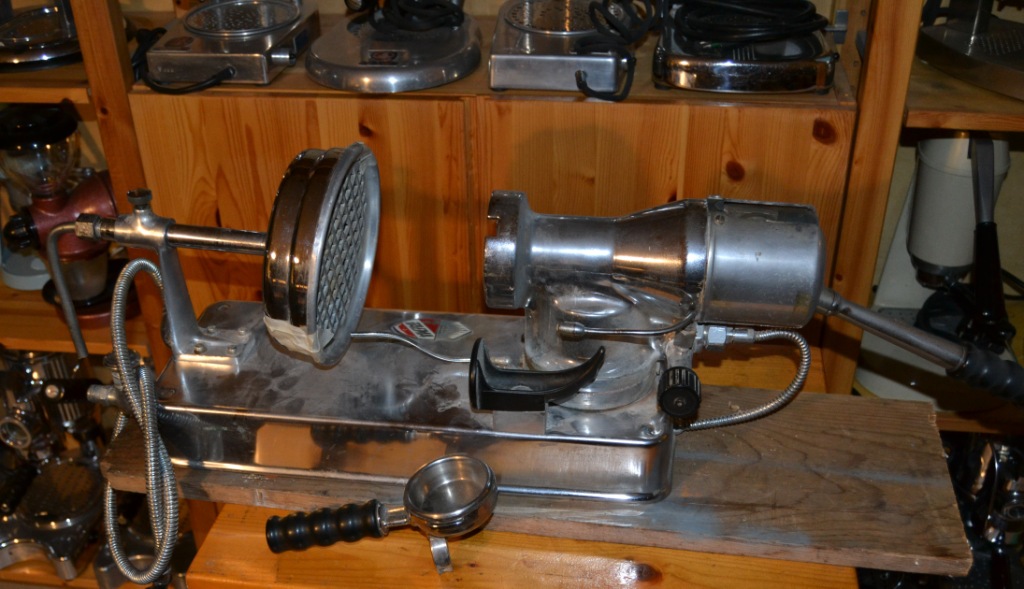 Faema produced the Veloxthermo in the 50s and 60s.
It was a compact model, with instantaneous water heating which could be installed in all those shops where there was not enough space for a bar machine.
The group is it the same of other models, like the President or Urania.
In the back there is a pressurestat working by mercury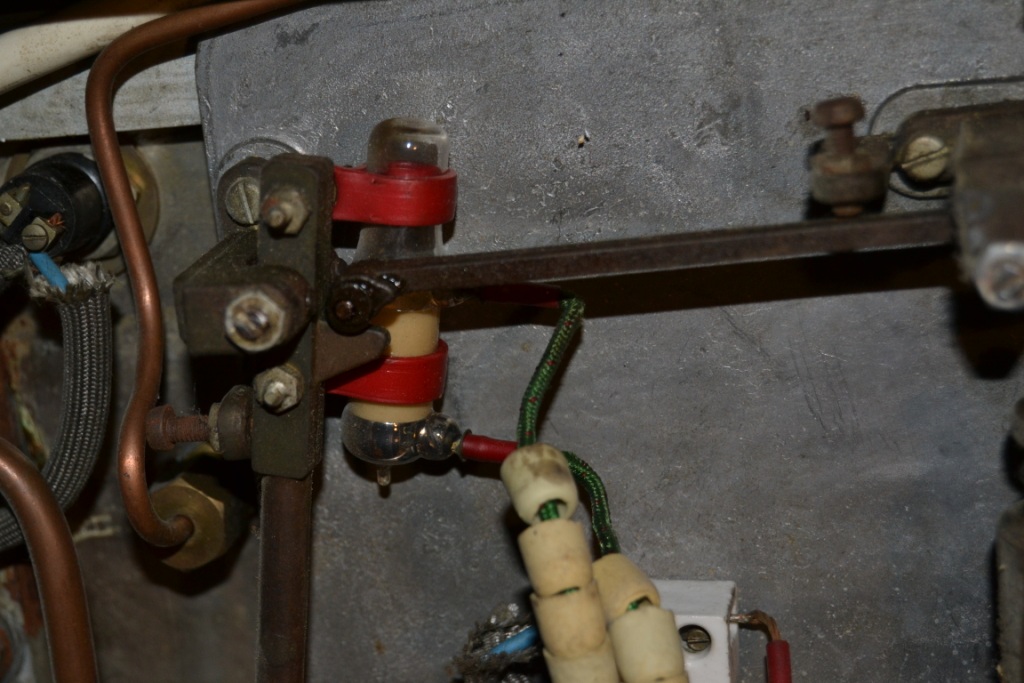 the label shows serial number and technical characteristic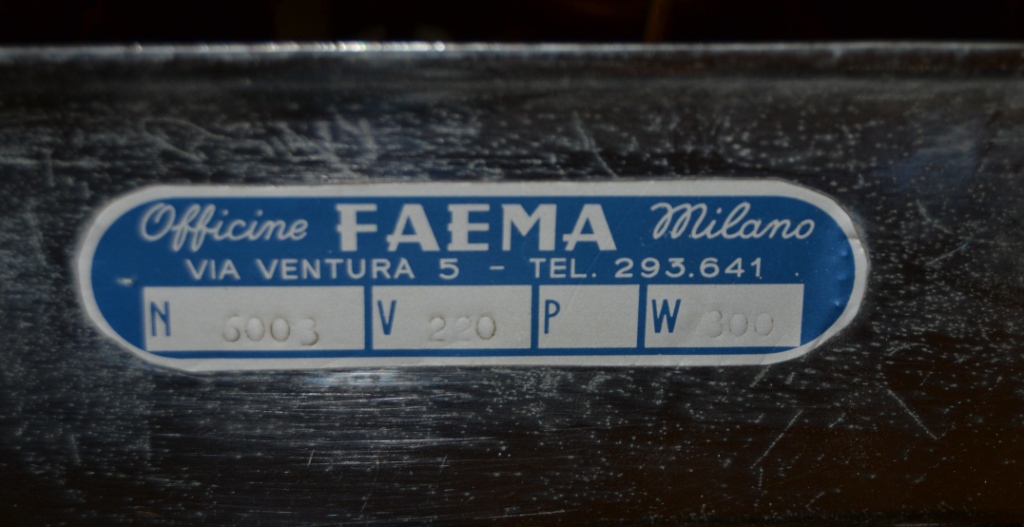 the logo badge is in metal painted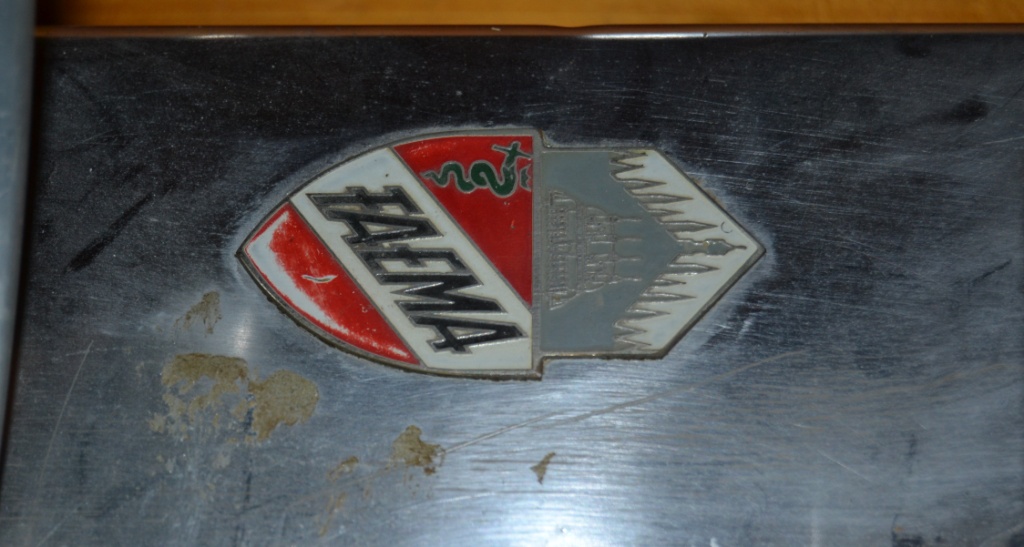 other details
the machine is in very good condition, maybe it will be enough only a good polishing
and now let's begin!