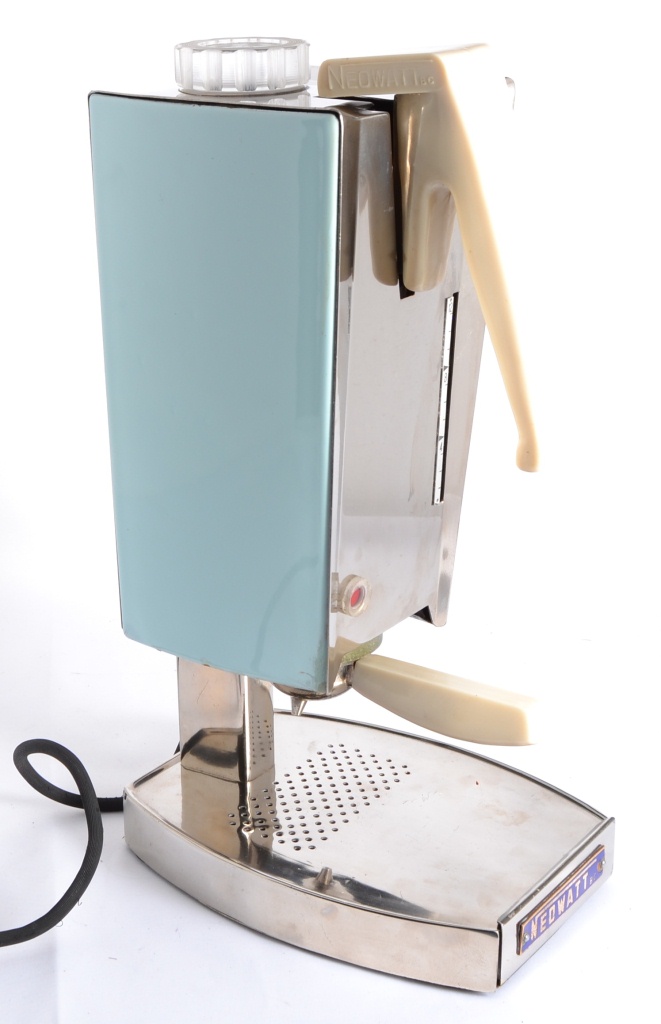 Very rare lever machine produced by Neowatt BC in the 50s. It 'in very good condition and fully functional.

It has special design features unique compared to the other lever machines of that period. In particular:
heating element external to the boiler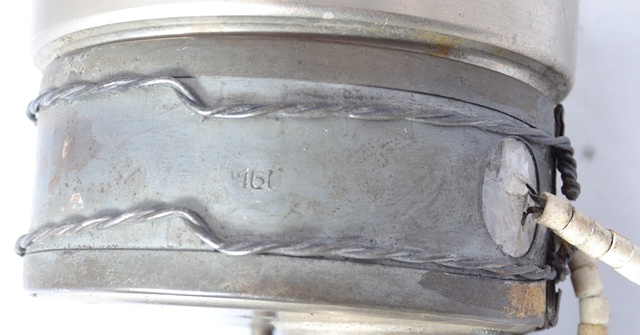 iequipped with internal lighting of the lamp and the glass level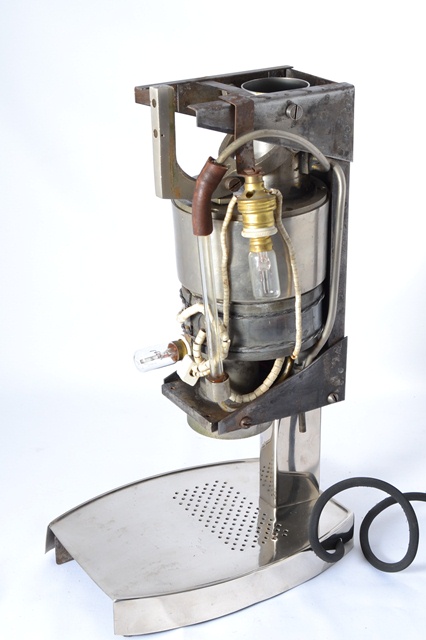 integrated drip tray in the base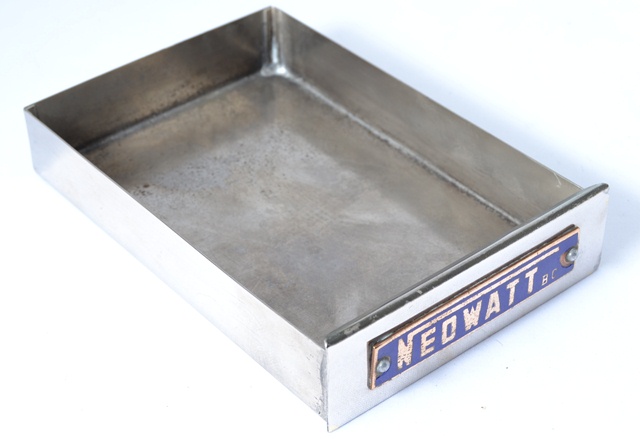 On the bottom are the technical specifications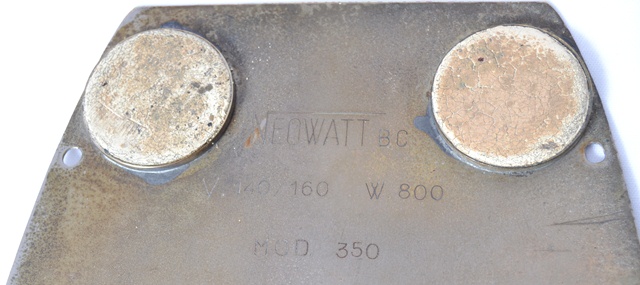 Technical specification:

capacity

voltage

power

dimensions (HxWxD)

weight

0,8 l

140/160 V

800 W

36/44 cm x 15 cm x 30 cm

6,1 kg
The machine can be disassembled easily.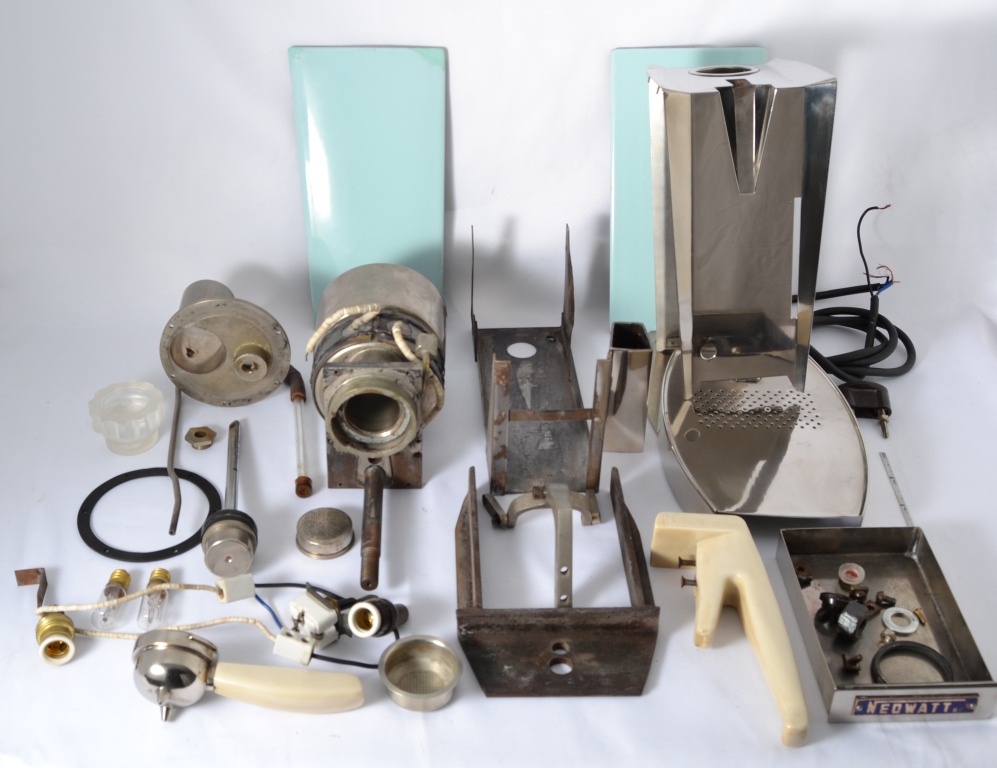 DETAILS