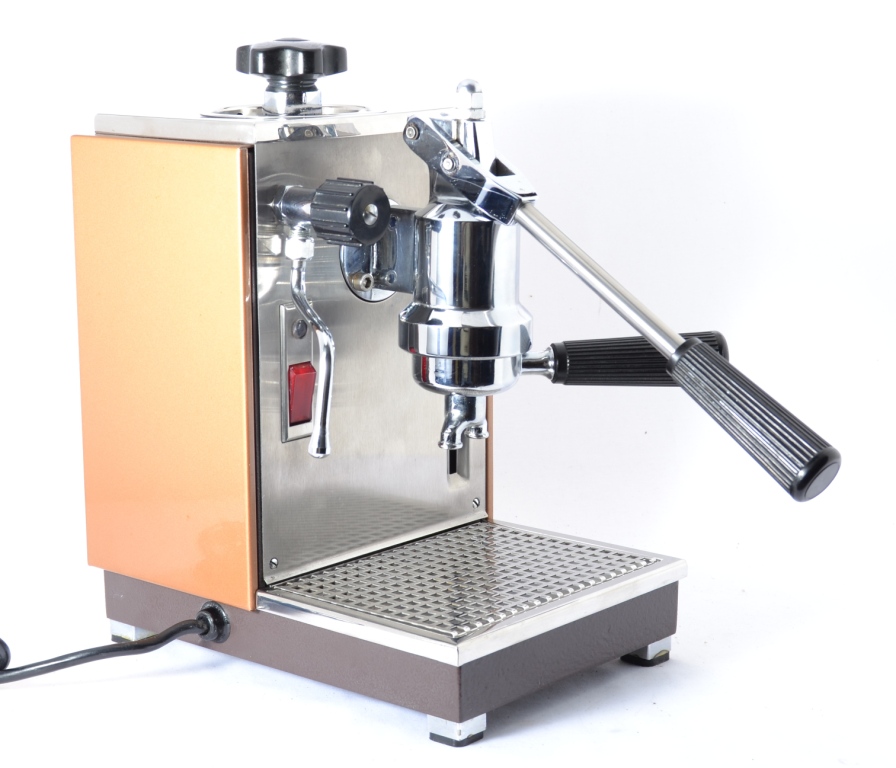 The Cremina 67 model was born in 1967, starting from the experience made with the europiccola model and with the aim of producing a coffee machine that exceeded the previous limits. The group is clearly inspired by europiccola, only with slightly differences in its internal components.
The resettable thermostat and the pressurestat are a real feature for those years.
Its line is decisively futuristic, compared with the machines produced at that time and has remained unchanged to date.
label with technical data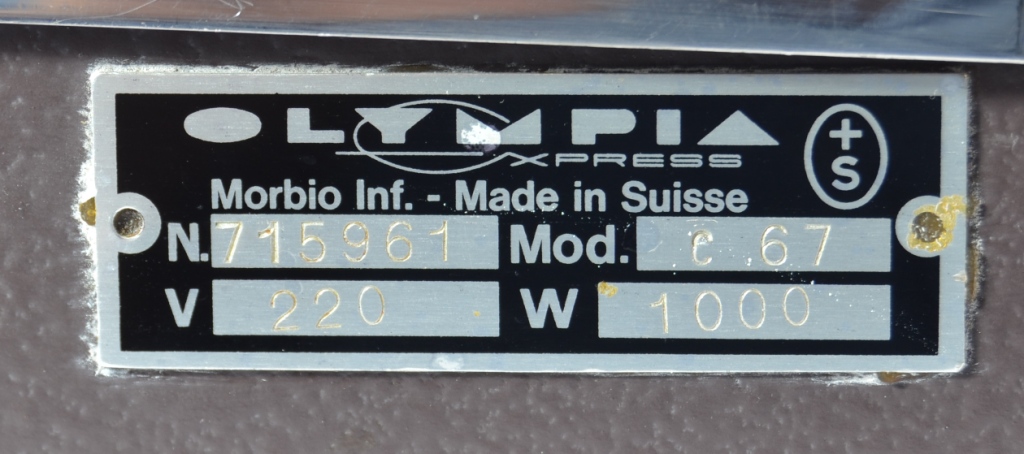 Technical specification:
capacity

voltage

power

dimensions (HxWxD)

weight

1,0 l

220V

1000 W

32 cm x 20 cm x 27 cm

9,2 kg