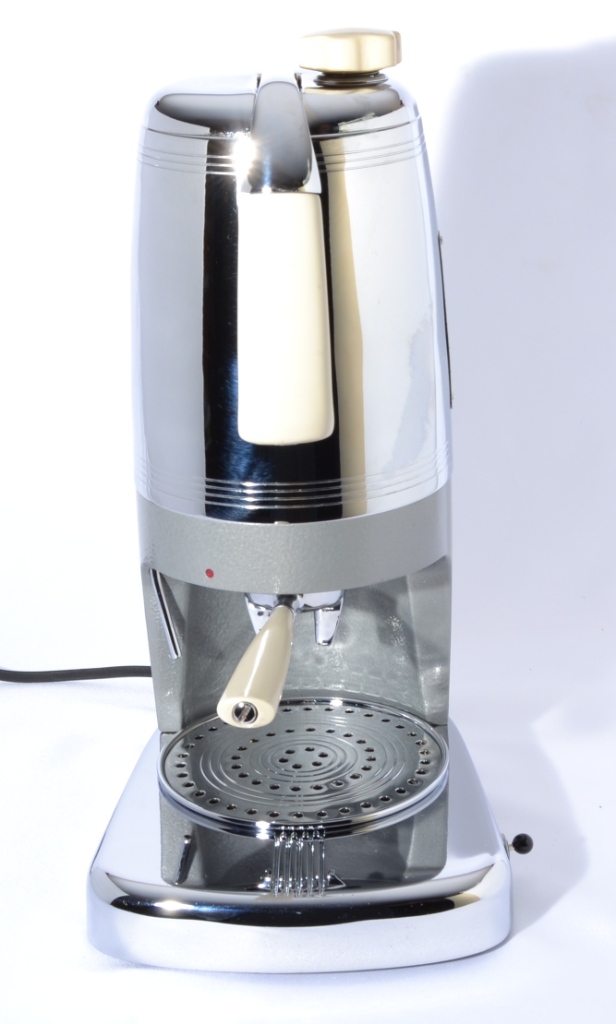 The CAFFOMATIC model was born in 1953, an original reinterpretation of the Gilda. born only a year before.
The model under consideration is one of the first products by Radaelli, characterized by the serial number 5315, where 53 is the year of production and 15 the serial number of the machine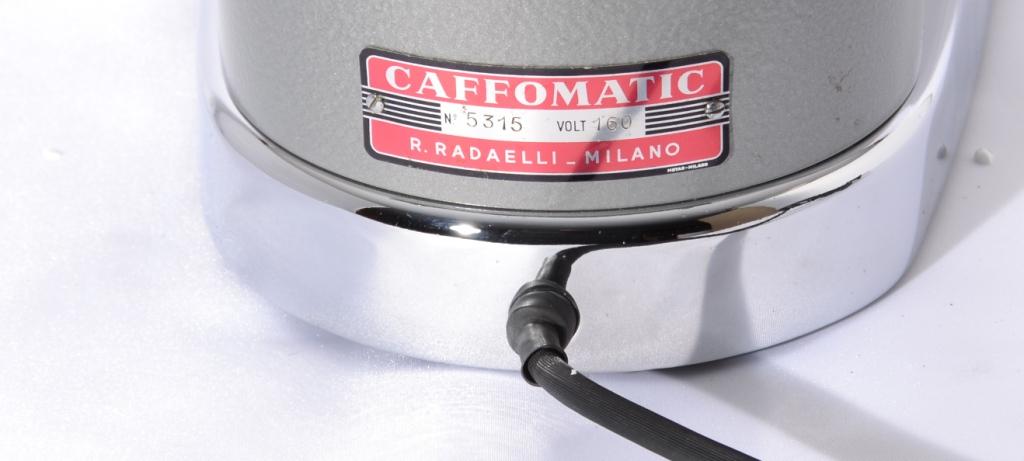 Compared to the later models have the boiler in bronze and weighs 9 kg. The sight glass plate is not colored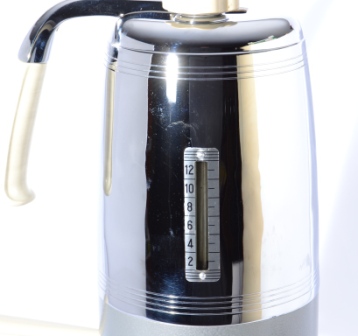 Technical specification:
capacity

voltage

power

dimensions (HxWxD)

weight

1,0 l

160V

1000 W

40/46 cm x 20 cm x 24 cm

9,0 kg
The machine has been completely restored, as presented chrome and paint damaged, as well as some parts missing.