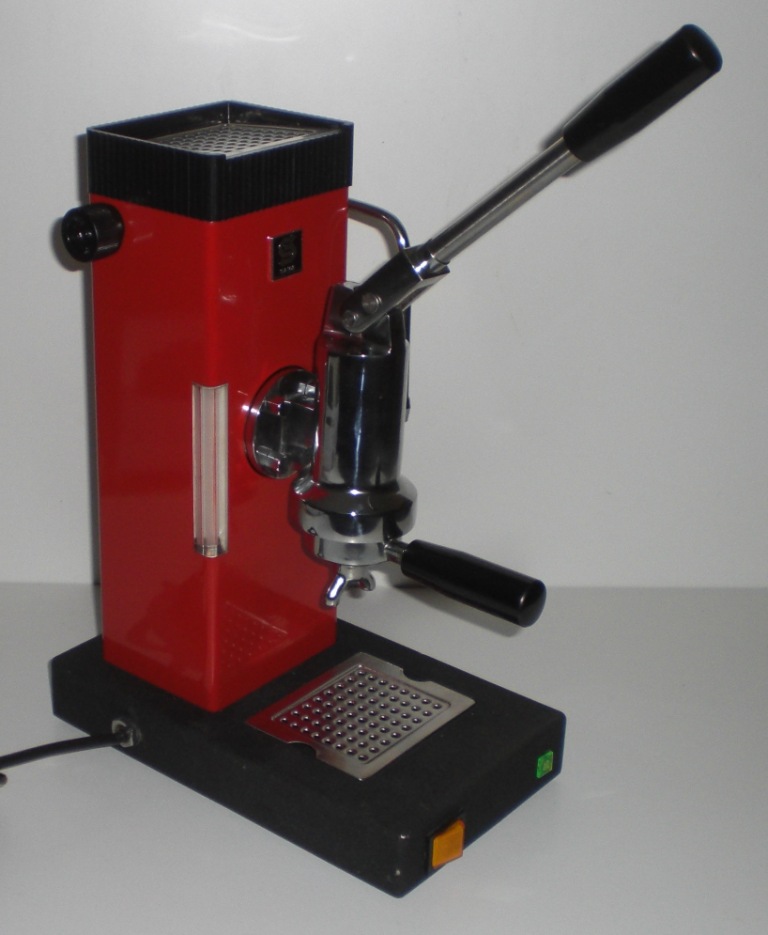 The machine was produced by SAMA di Salvatori Marino in the 70s.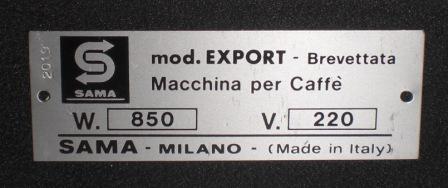 Technical specification:

capacity

voltage

power

dimensions (HxWxD)

weight

0,9 l

220V

850 W

37 cm x 16 cm x 27 cm

8 kg
Main features are the boiler closed, with the possibility of supplying steam and the piston actuated by a spring.
filling cap, steam tap and safety valve

group with shower embedded

The boiler is cylindrical, with heating element and pressurestat and covered with a coating painted plate.
The machine is easily disassembled for maintenance without the need for special tools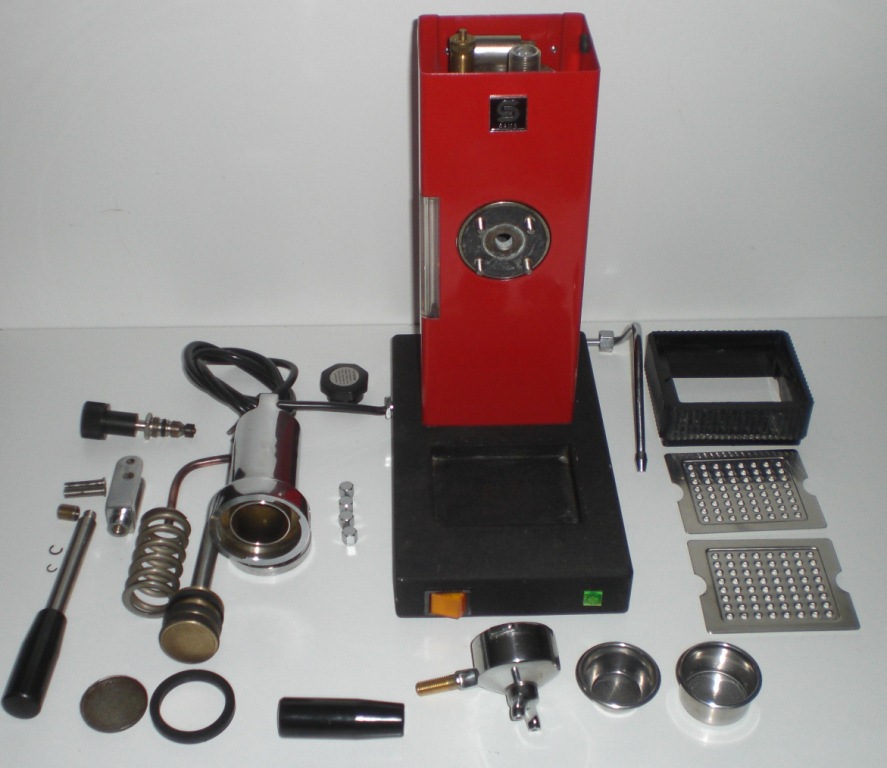 You can also dismount completely for thorough cleaning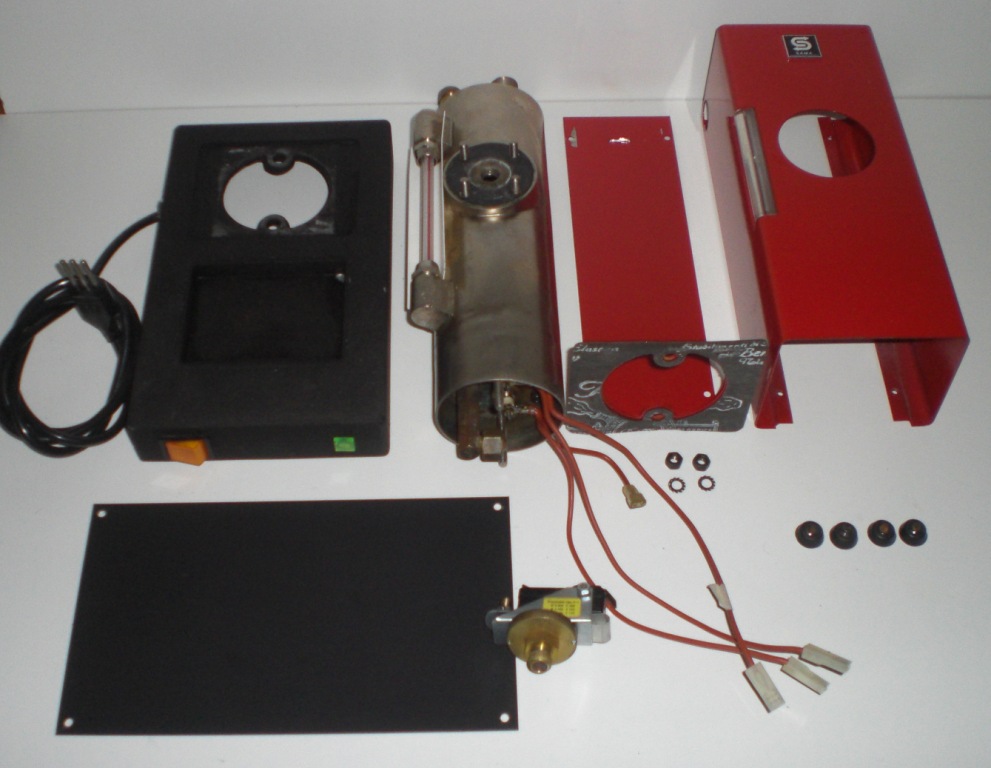 DETAILS

steam tap

steam pipe

sight level

lever

heating element

wiring

steel grid

holder filter

filter baskets
The machine is in excellent condition, like new, thanks to the quality of the materials.For a test drive visit the blog by Lucio