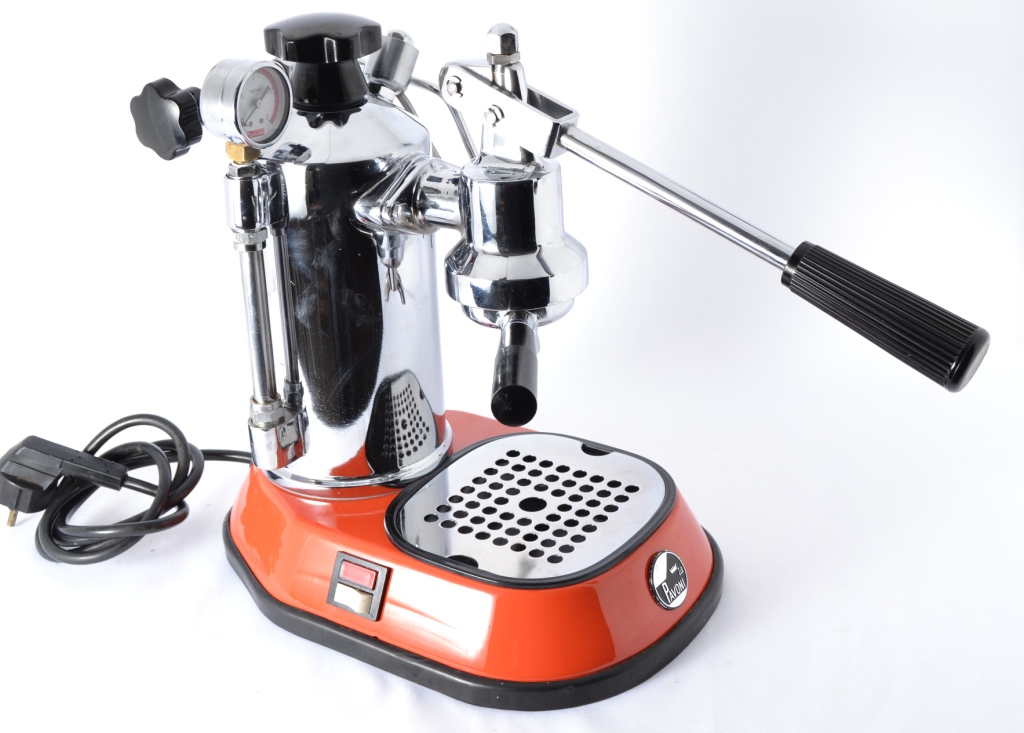 The model is an evolution of the previous one and defines the characteristics of the Professional model that will remain substantially unchanged until to the present day. Marketed in September 1977 (date on heating element 4/77)..
The boiler is increased in diameter from 80 mm to 104 mm and the height is decreased to the standard of Europiccola.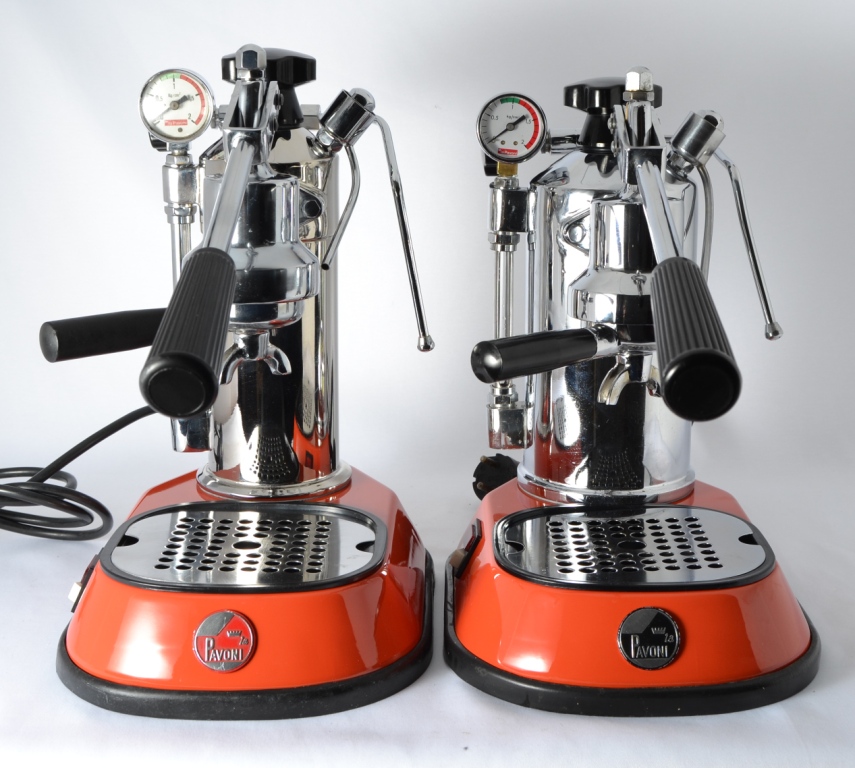 The circuit diagram and the heating element are the same of previous model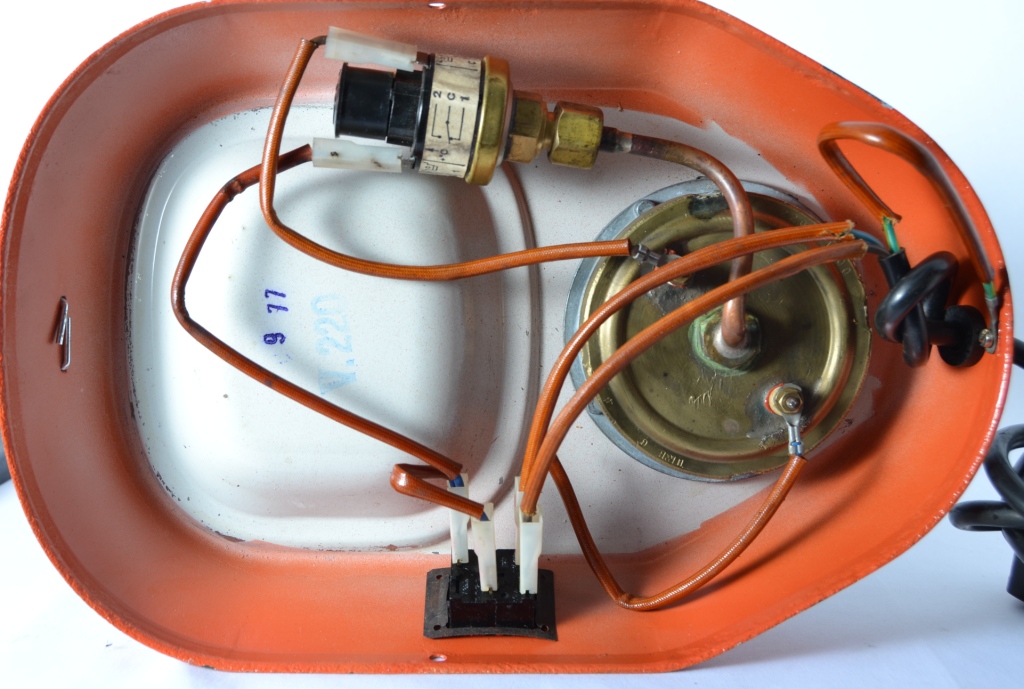 whereas the switch is repositioned backwards..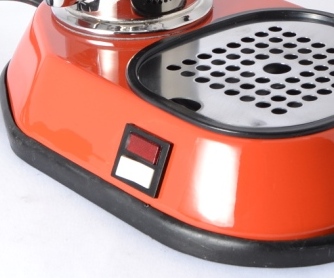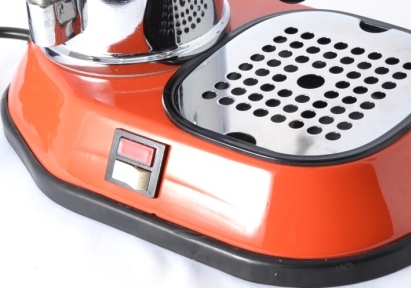 The next model will remain basically unchanged, will be only used a different type of switch and pressurestat.
The ad was not particularly inviting but the switch had caught my attention.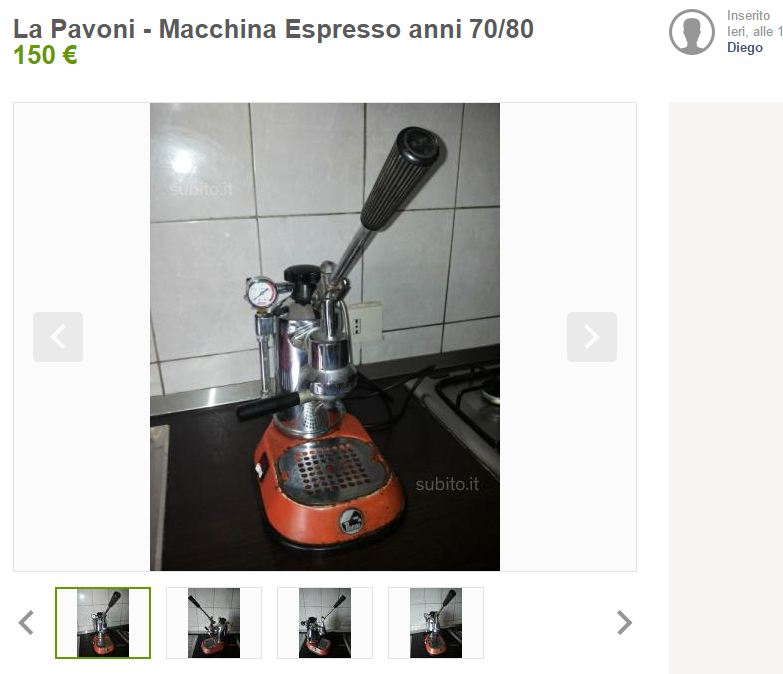 Globally it was in good condition, apart from the base rusty.