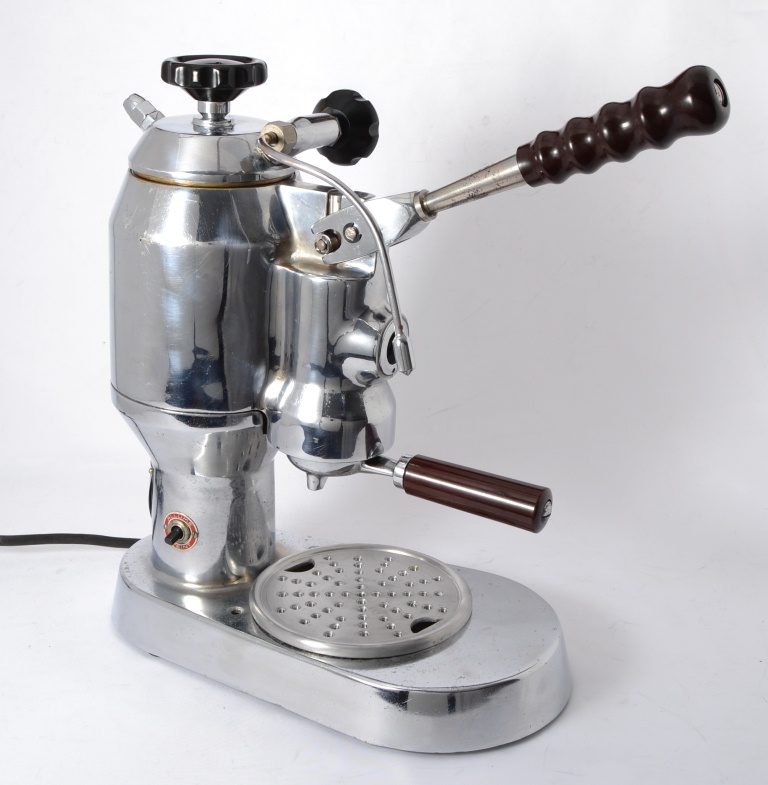 Lever machine rare and unique, perhaps a prototype, branded Facchinetti. Is it in very good condition and fully functional.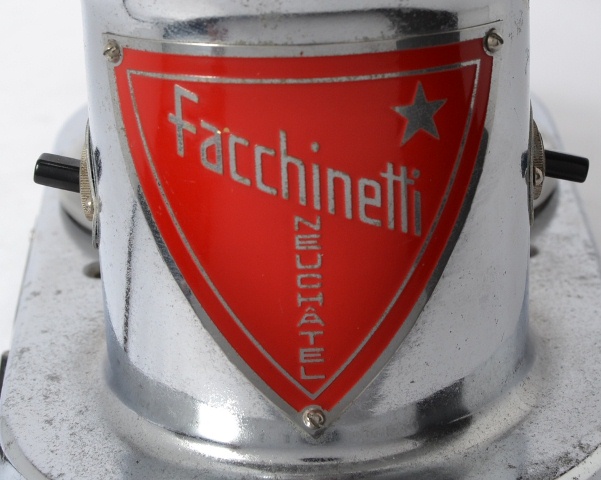 Is identical in the number and shape of the parts to the Faemina, but each of them has been modified in a more or less substantial in order to be differentiated from the original.
For example, the sight glass and the ring are smaller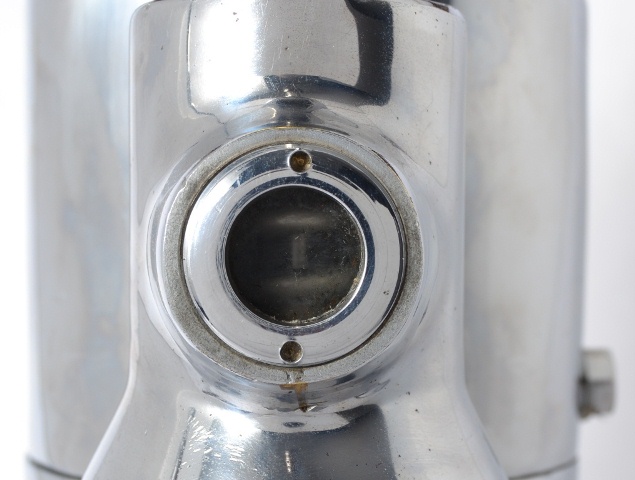 the sleeve has been substantially amended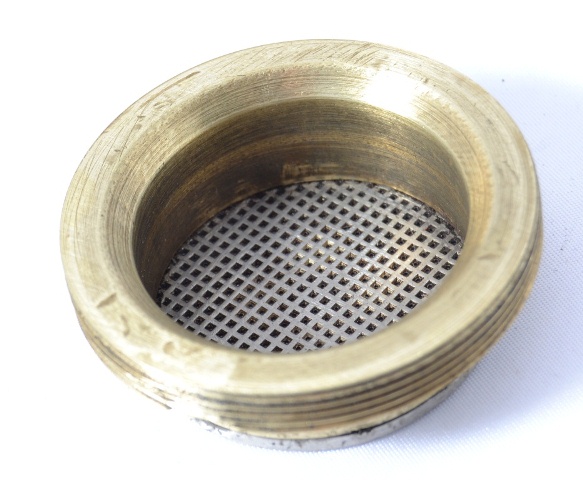 the heating elements are separate and non-overlapping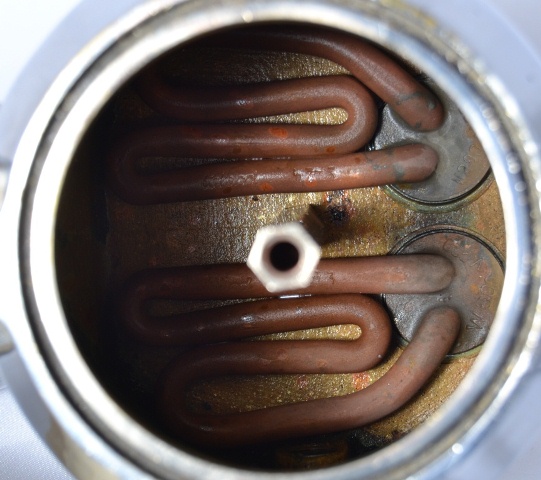 and so for the lid, the tap, the handles, the base, switches, etc..
On the left are the technical specifications

Regarding the serial number is assumed that this is the first or only machine produced, being unlikely that another 1000 have been produced before this.
Technical specification:

capacity

voltage

power

dimensions (HxWxD)

weight

1,0 l

220V

200 W + 800 W

40/46 cm x 18 cm x 30 cm

11 kg
The machine can be disassembled like the Faemina but you need a special key for the shower.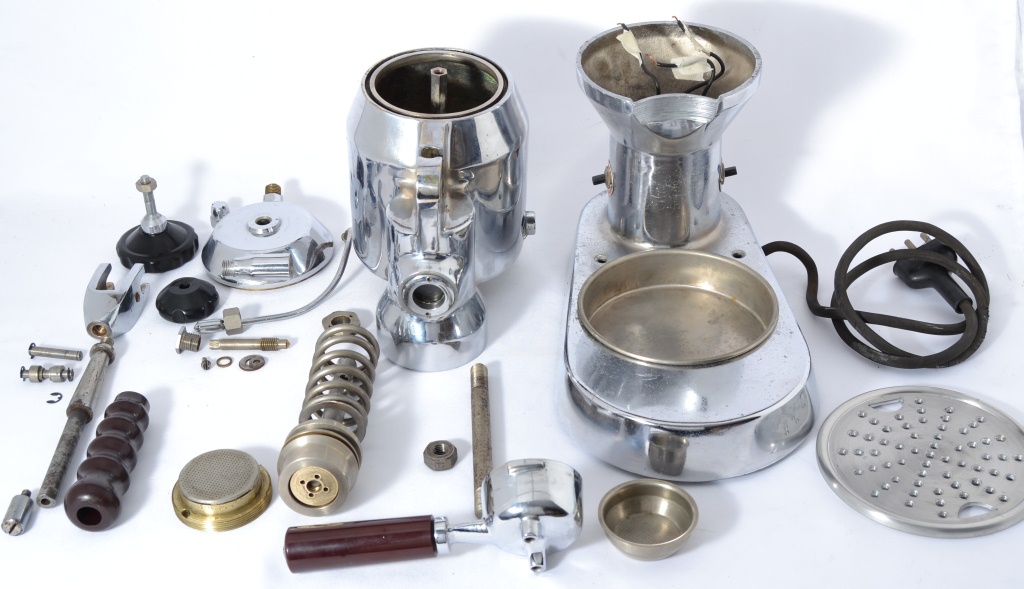 DETAILS