Regarding the FABAR, a company based in Lugano - Switzerland, there is no information.
The lever machine produced in the '50s, branded Facchinetti Neuchatel, is a clear imitation of Faemina.
The only reference to this machine is on the book by Enrico Maltoni "Faema Espresso 1945-2010" (taken from the photographic archive of Faema) and the book "CoffeeMakers".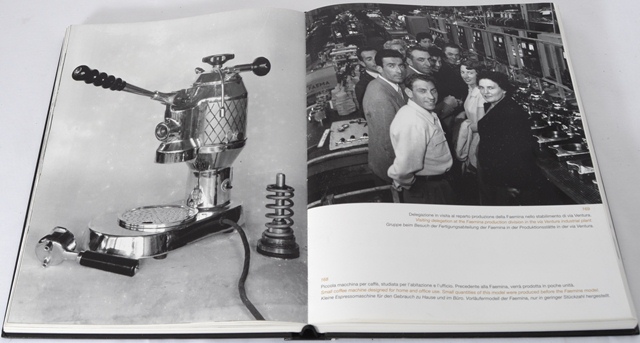 The quality of the components is high, has bronze kettle and two heating elements CalRod.
These machines are extremely rare.