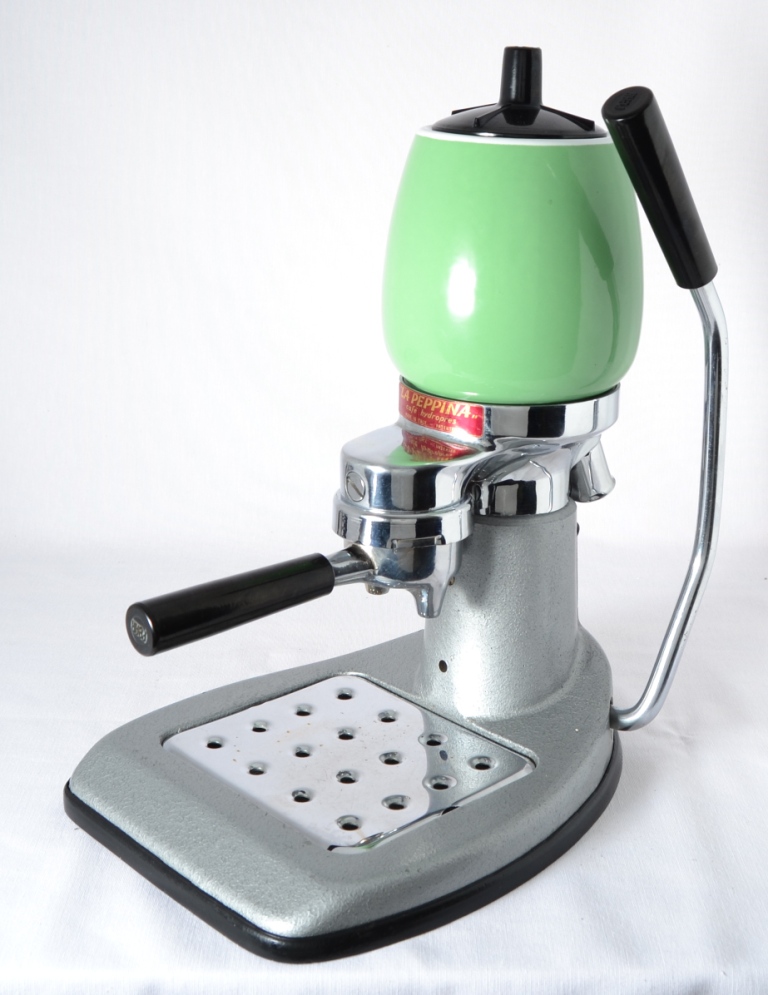 First model of Peppina,, differs from machines produced thereafter for the smaller boiler and a slight difference in the shape of the base. Is also deprives wire grounding.
Has serial number 4165 under the base and there is year/month 60 08 engraved on the heating element.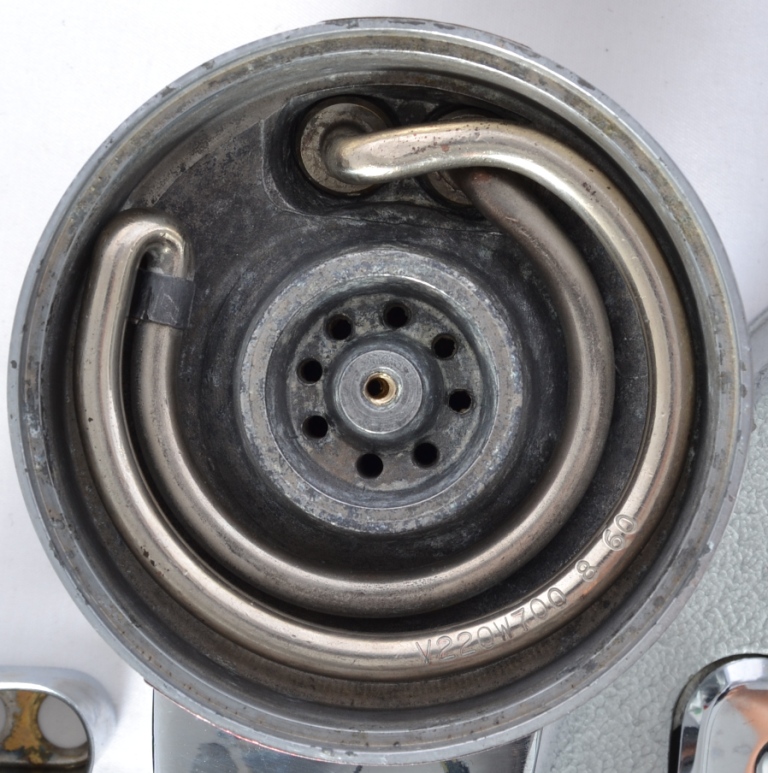 Technical specification:
capacity

voltage

power

dimensions (HxWxD)

weight

0,8 l

220V

700 W

36 cm x 22 cm x 26 cm

3,5 kg
The machine can be disassembled by removing the small screw located on the front of the body and then the bolt on the back.