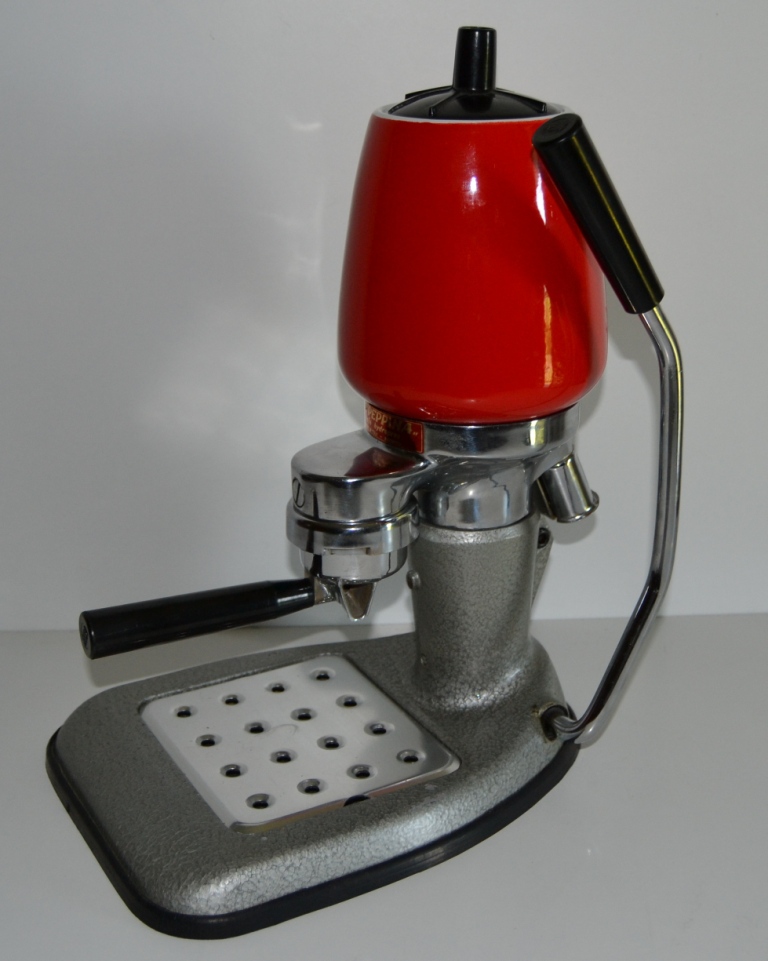 La Peppina is the first machine produced and marketed by the FE-AR in the '60s. Differs from Piccolina only for the shape of the kettle and of the holder filter.

Is identified by the number 7081 engraved under the base
Technical specification:

capacity

voltage

power

dimensions (HxWxD)

weight

0,8 l

220V

700 W

36 cm x 22 cm x 26 cm

3,5 kg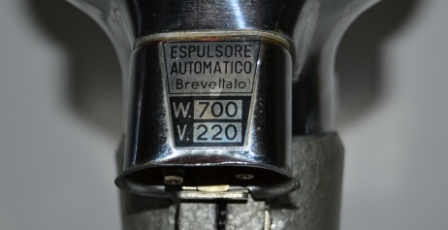 The machine can be disassembled by removing the small screw located on the front of the body and then the bolt back.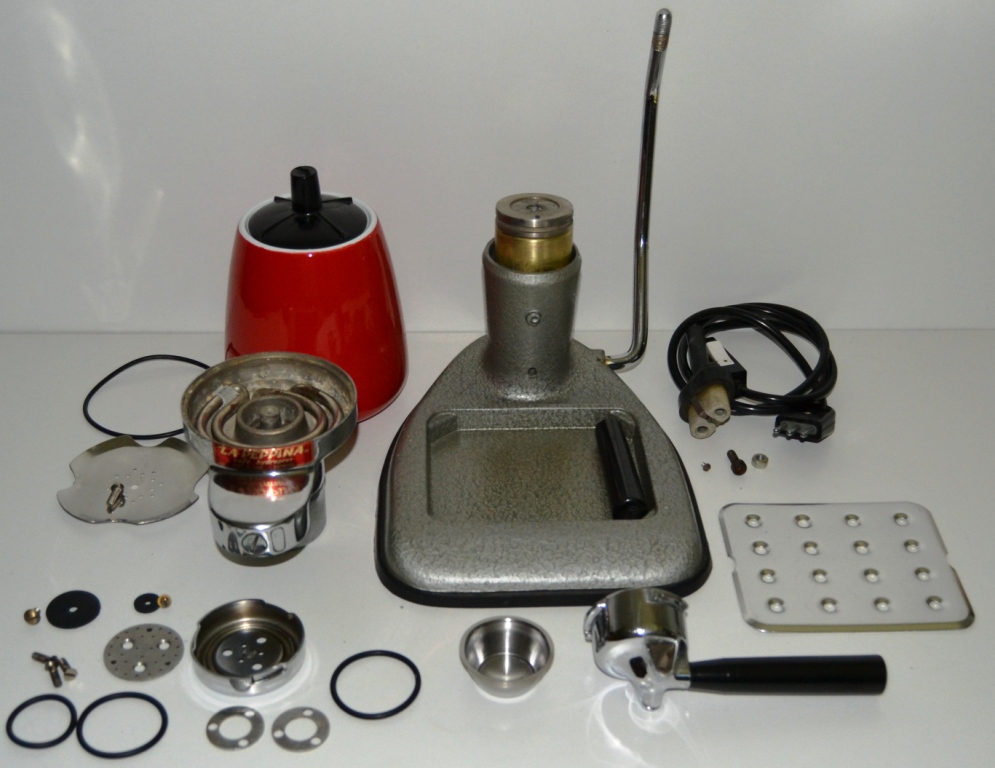 DETAILS

group parts

shower plate

plate kettle fixing

sub-base