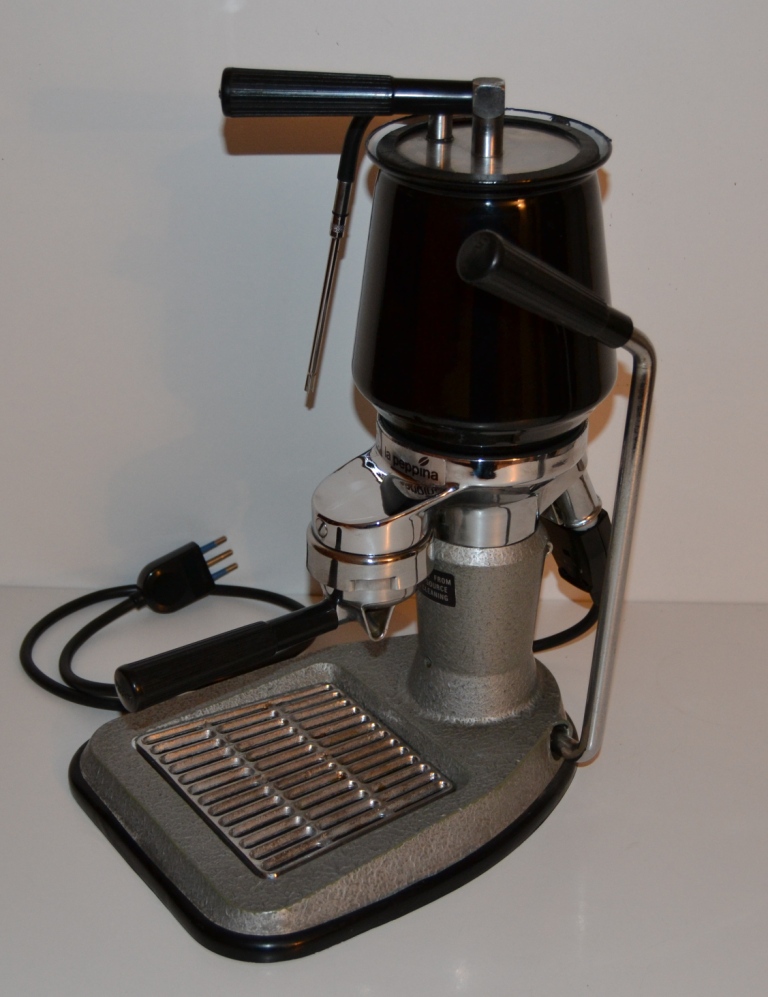 It is hard enough in Italy to find a machine operating at 110 V, so I was surprised when I examined the label on the back showing the unusual voltage. Using a transformer of adequate power (3000W), I checked for proper functioning of the heating element.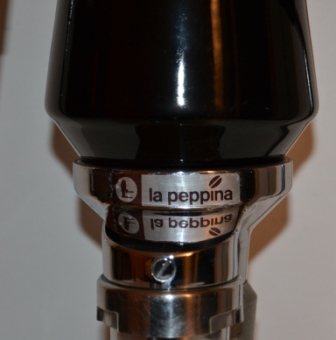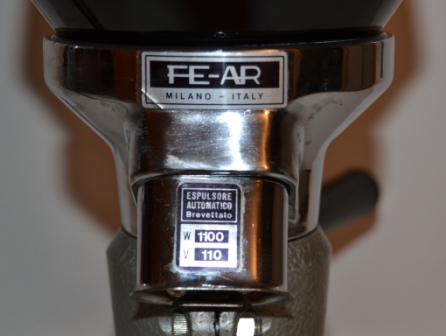 The model dates from the late 70's, with slightly different cosmetics than previous, and in particular the different shape of the handles of the lever and the holder. Very unusual and rare black color of the boiler.
Has serial number 8 04 engraved under the base and year/month 79 12 engraved on the element.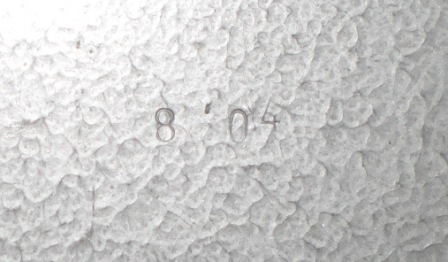 Technical specification:

capacity

voltage

power

dimensions (HxWxD)

weight

0,8 l

110V

1100 W

36 cm x 22 cm x 26 cm

3,5 kg
The machine was in excellent condition, except that the chrome was missing in places.
.In order to restore the body, I brought to Galvanica Delicati in Rome. It must be borne in mind that the machine body is made of aluminum, so it was necessary the coating with zinc and then chrome plating. The result is excellent.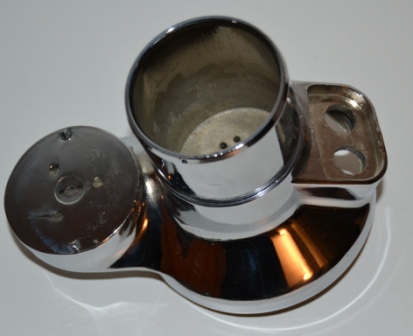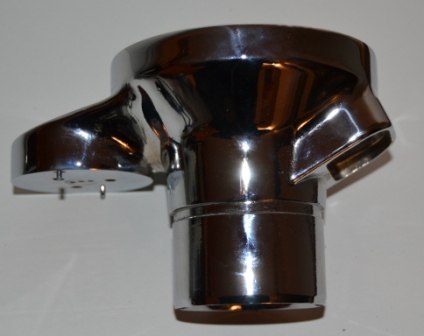 Here are the components ready to be reassembled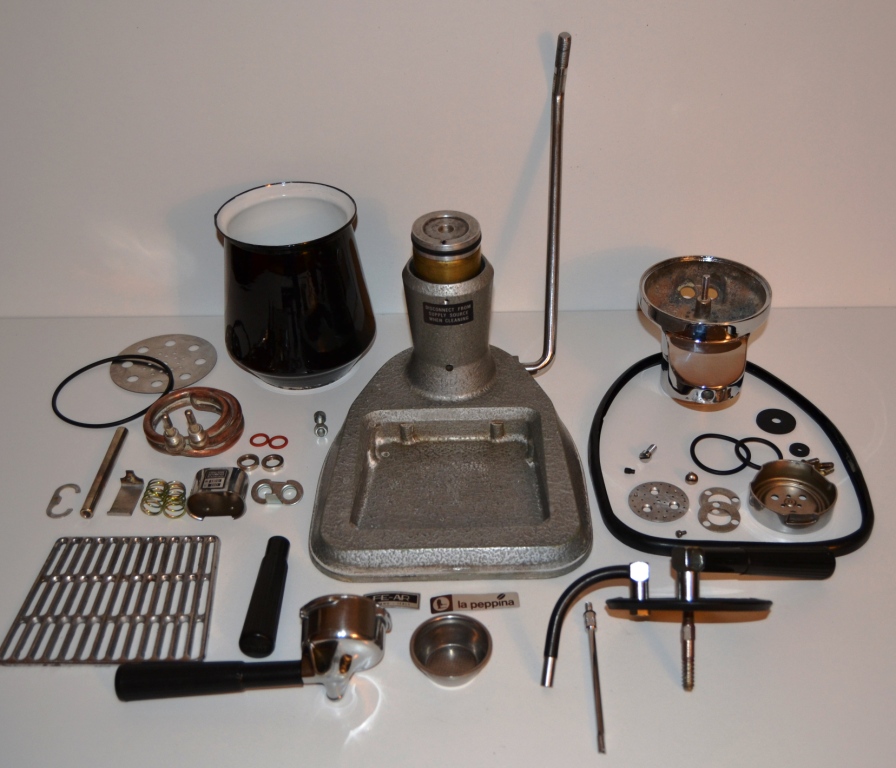 DETAILS

shower plate components

ejector

heating element

group

enamel kettle

vaporizer