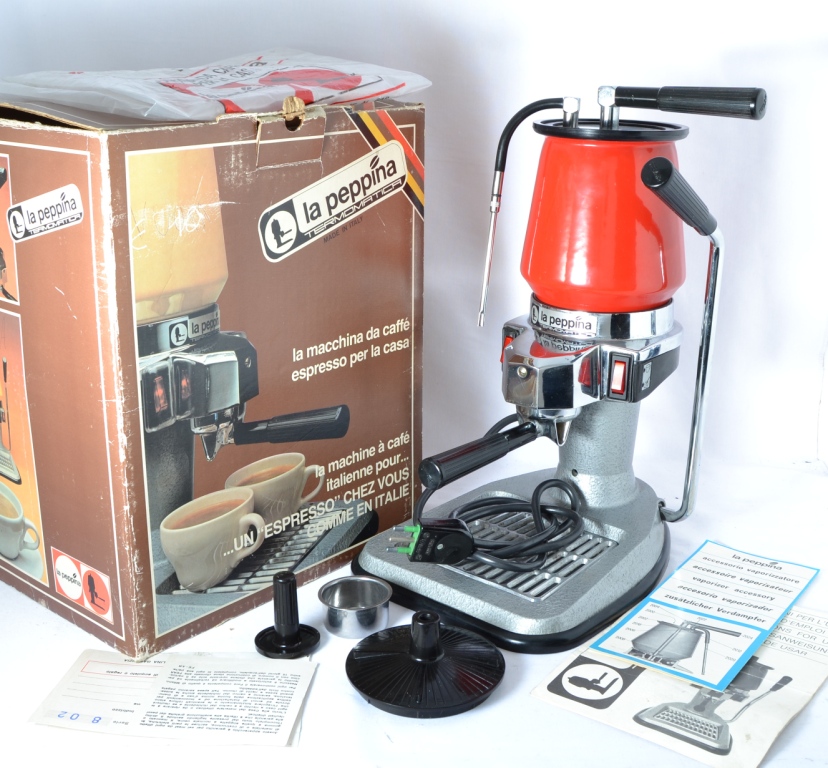 The model Termomatica is equipped with a termostat that stops the heating. A second switch located on the right of the body, statrts the heating for steam production. Except for the group, all the other parts are the same as the previous model.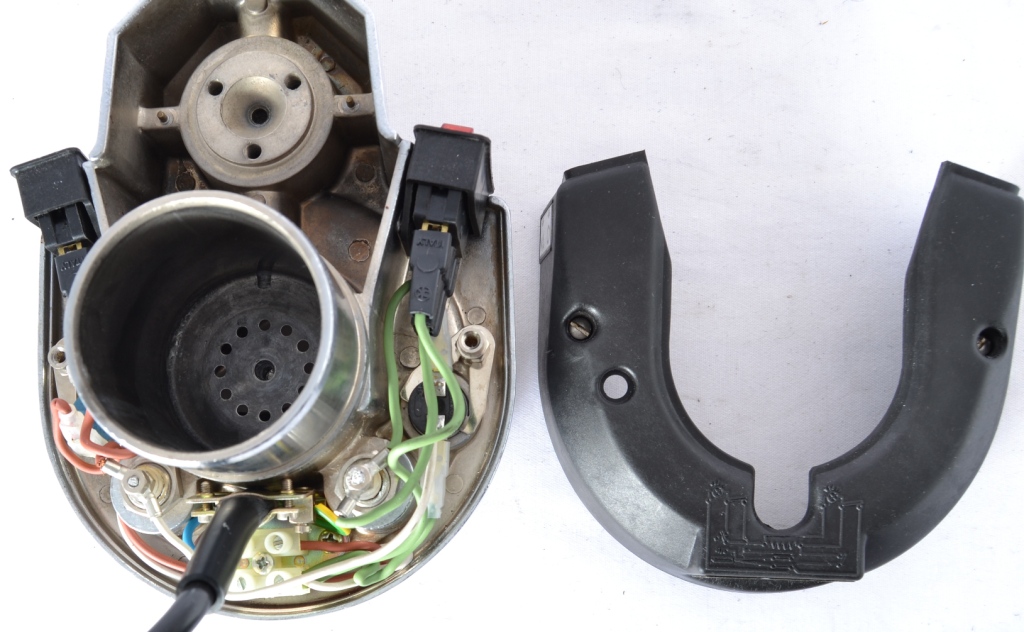 Technical specification:
capacity

voltage

power

dimensions (HxWxD)

weight

0,8 l

220V

1000 W

36 cm x 22 cm x 26 cm

3,5 kg
The machine can be disassembled by removing the small screw located on the front of the body and then the bolt on the back.