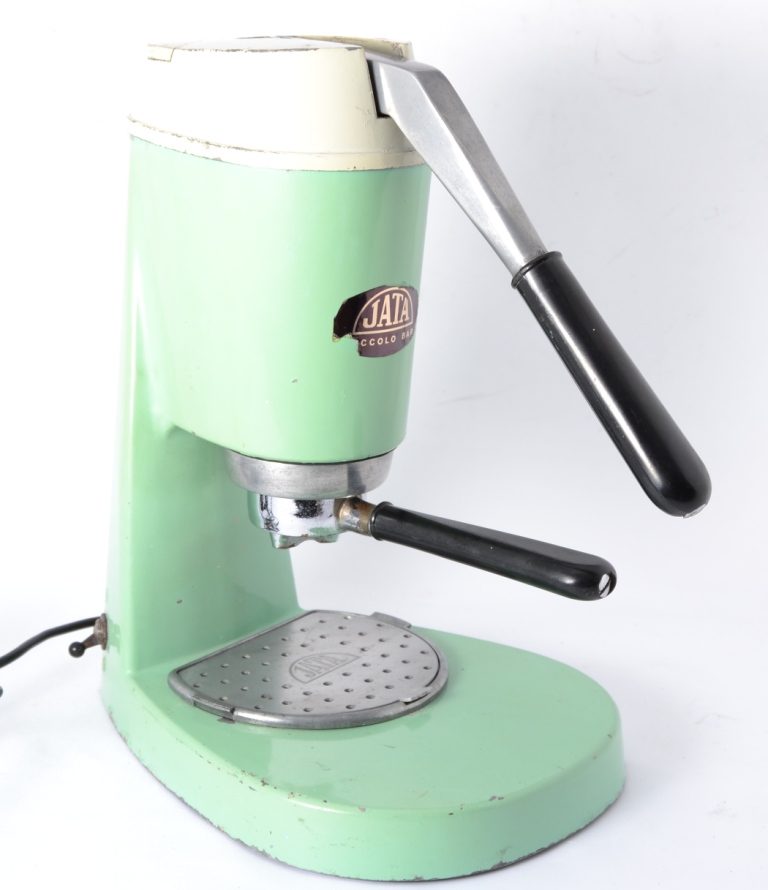 The machine is one of the first models produced by Jata and is analogue to model CA707 of Zerowatt.
On the front of the machine there is the brand Jata and the model "Piccolo Bar"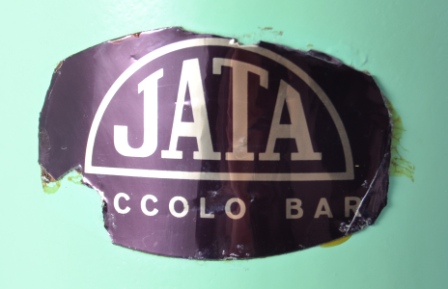 under the bottom there is the label on which are the main technical characteristics
Technical specification:

capacitą

alimentazione

potenza

dimensioni(HxLxP)

peso

0,75 l

125V

650 W

28/47 cm x 22 cm x 24 cm

3,300 kg
The only maintenance concerns the plunger and filter. It disassembles easily without special tools in minutes.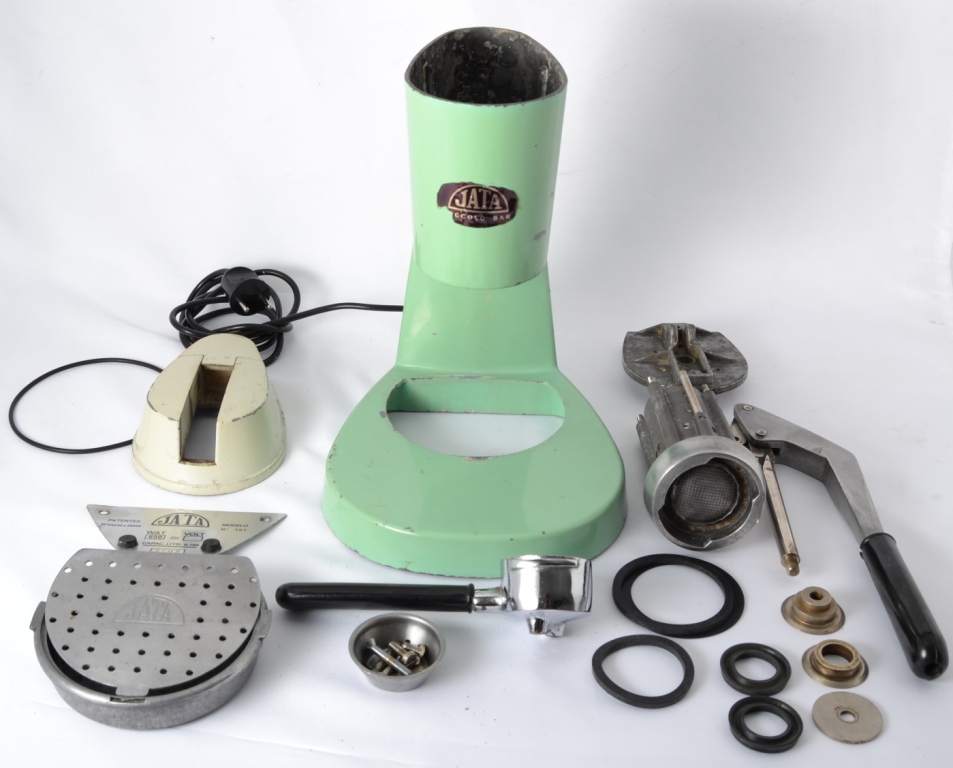 other details