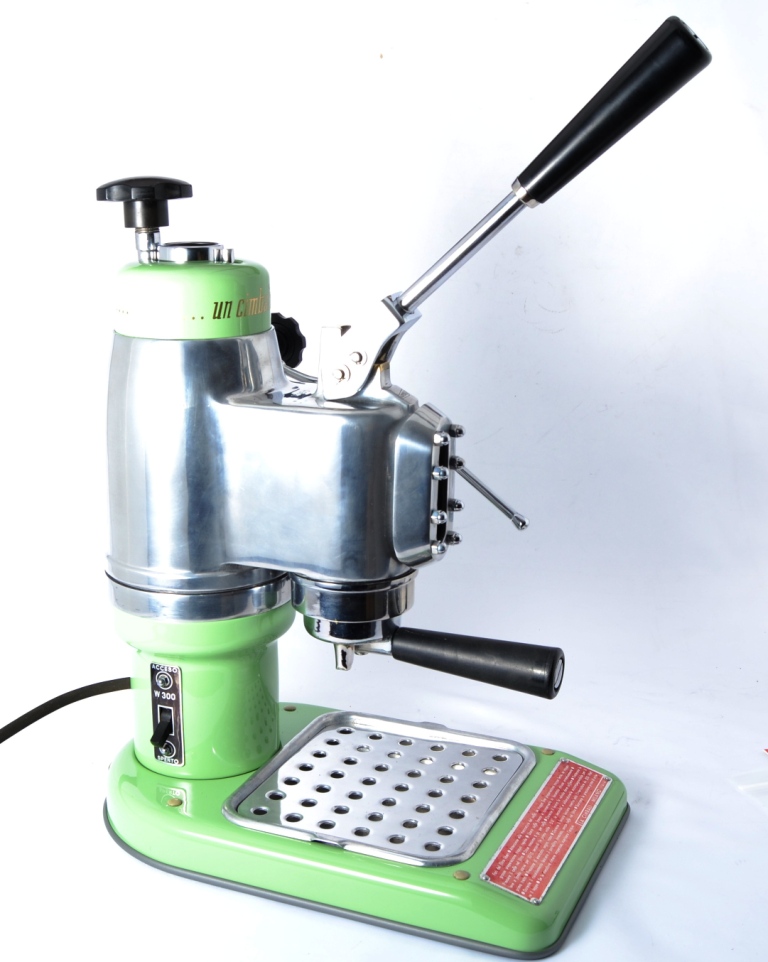 Microcimbali "cimbalino" first model with pressure gauge.
It differs from the second model for the piston that can be removed after removing the shower.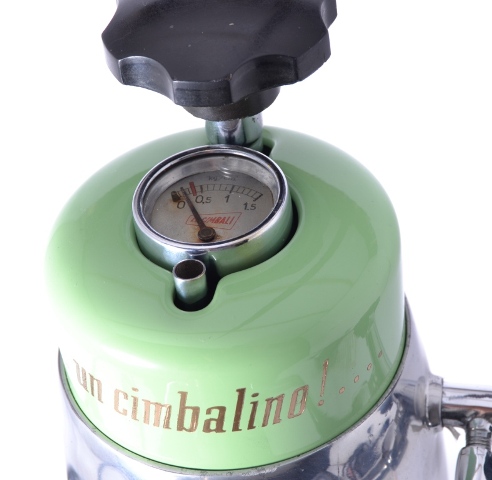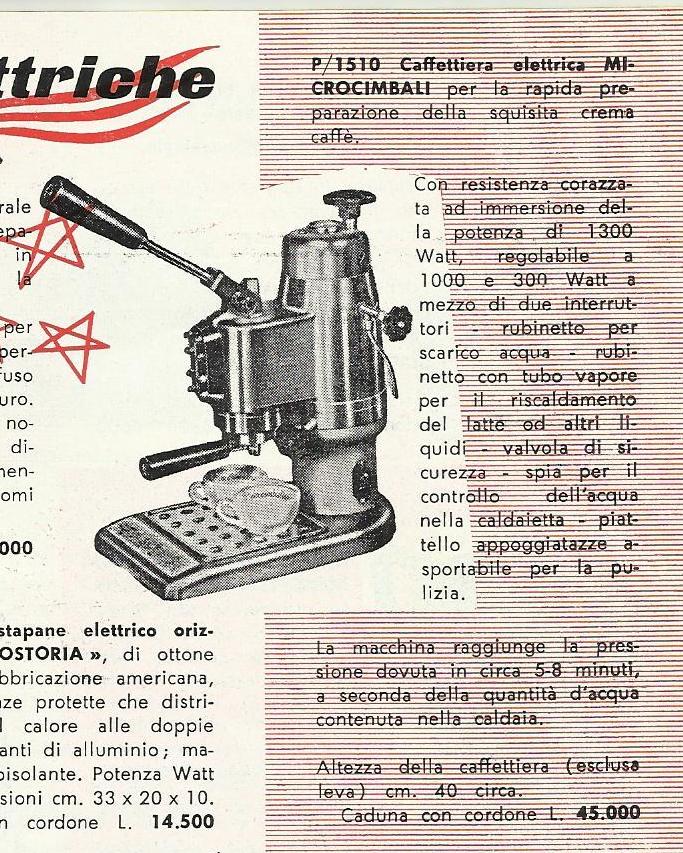 from Catalogue Caudano edition 1957

Technical specifications:

capacity

voltage

power

dimensions(HxWxD)

weight

1,0 l

220V

300w + 1000 W

40/50 cm x 123cm x 35 cm

7,5 kg
The machine can be disassembled for maintenance but needs a special tool for disassemble the shower.
DETAILS