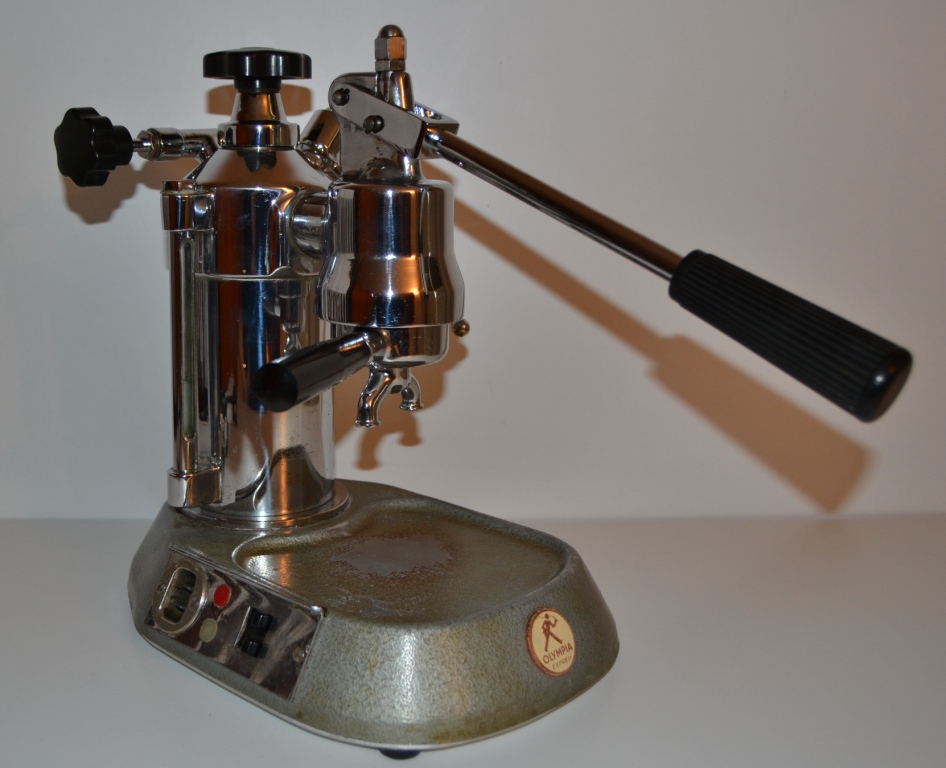 The machine, marketed by Olympia Chiasso is analogous to the Europiccola second version and is dated November 1962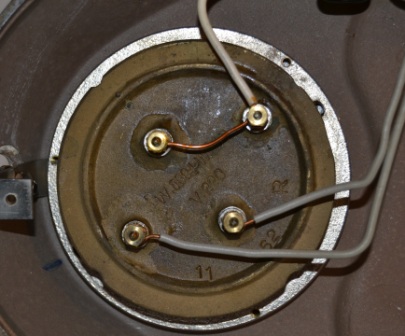 Has serial number 222/3 engraved under the base and the number 2288 engraved on the group.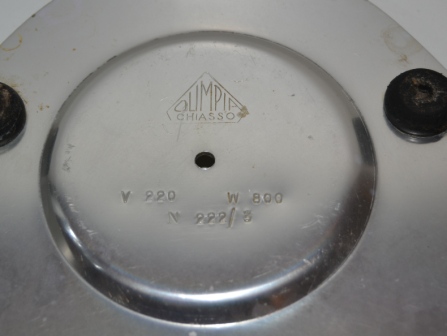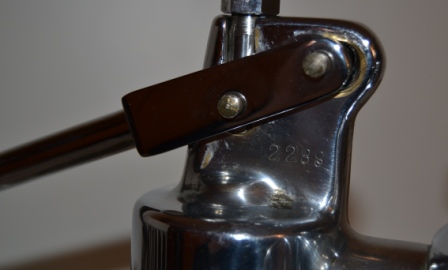 Compared to europiccola has a double switch and the sub-base metal
The initial conditions were disastrous, with the brass sleeve and the piston broken and the portafilter missing.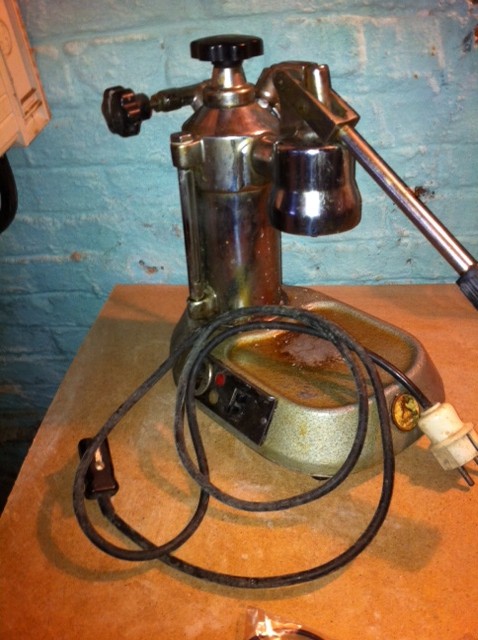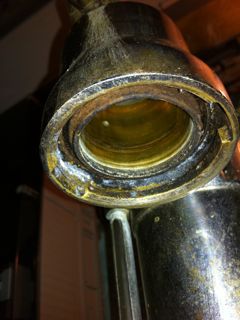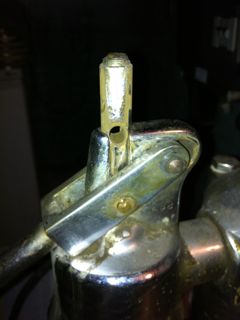 After thorough cleaning and completion with missing parts, here is the machine ready for assembly.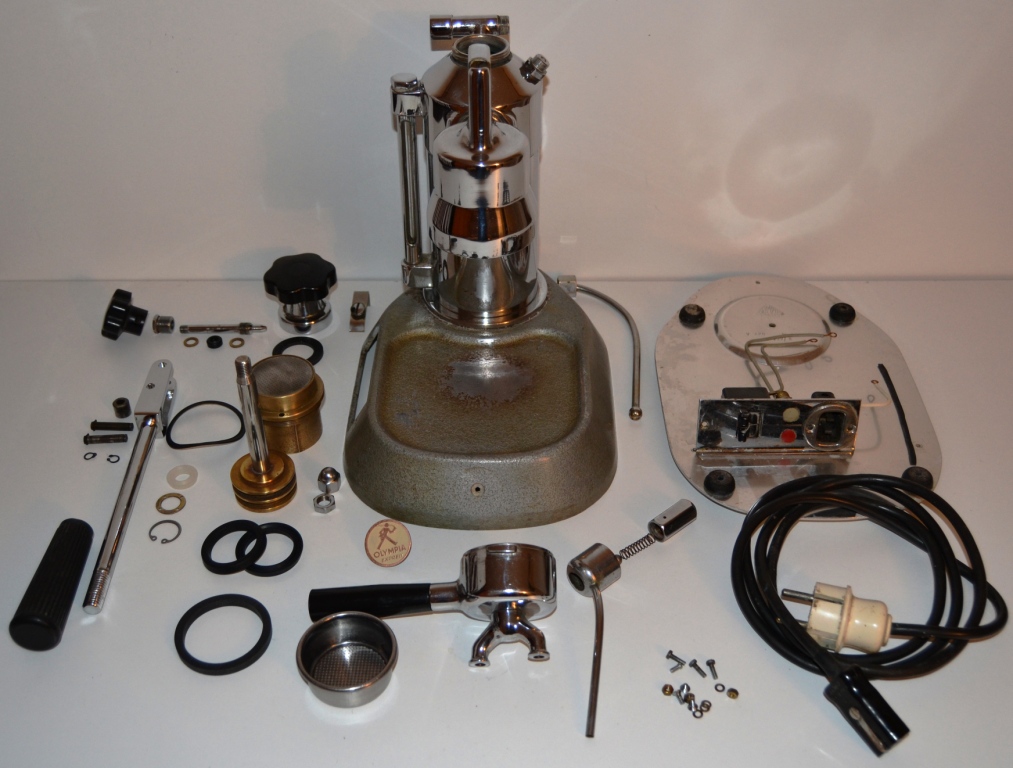 group parts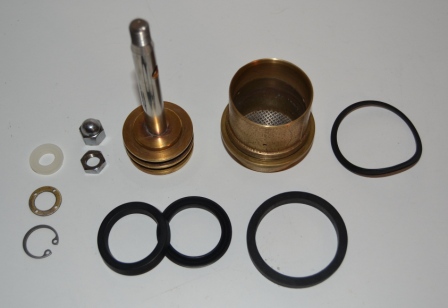 wiring and brackets for mounting the sub-base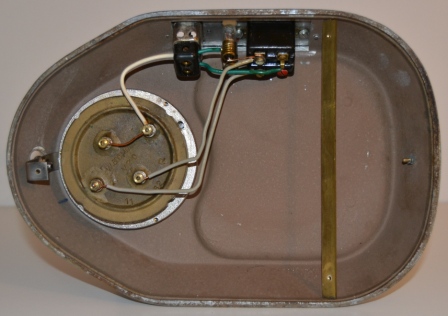 power cord removeable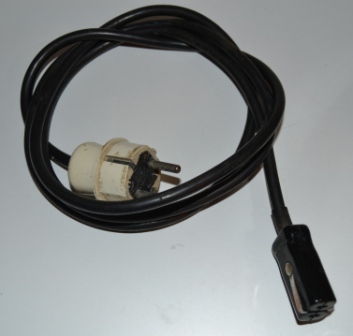 The end result is very satisfactory.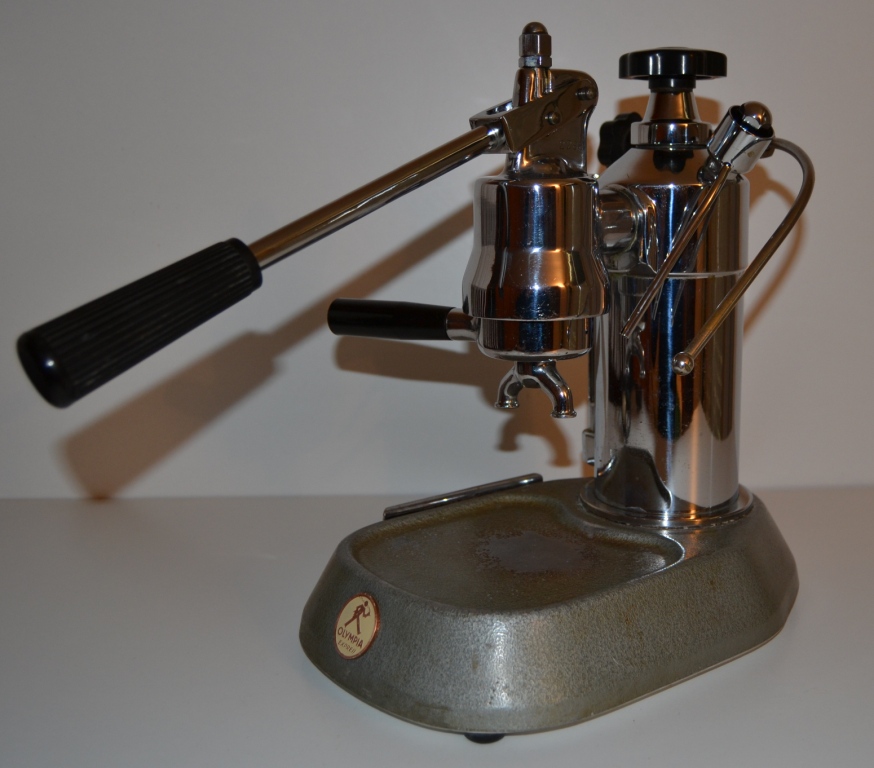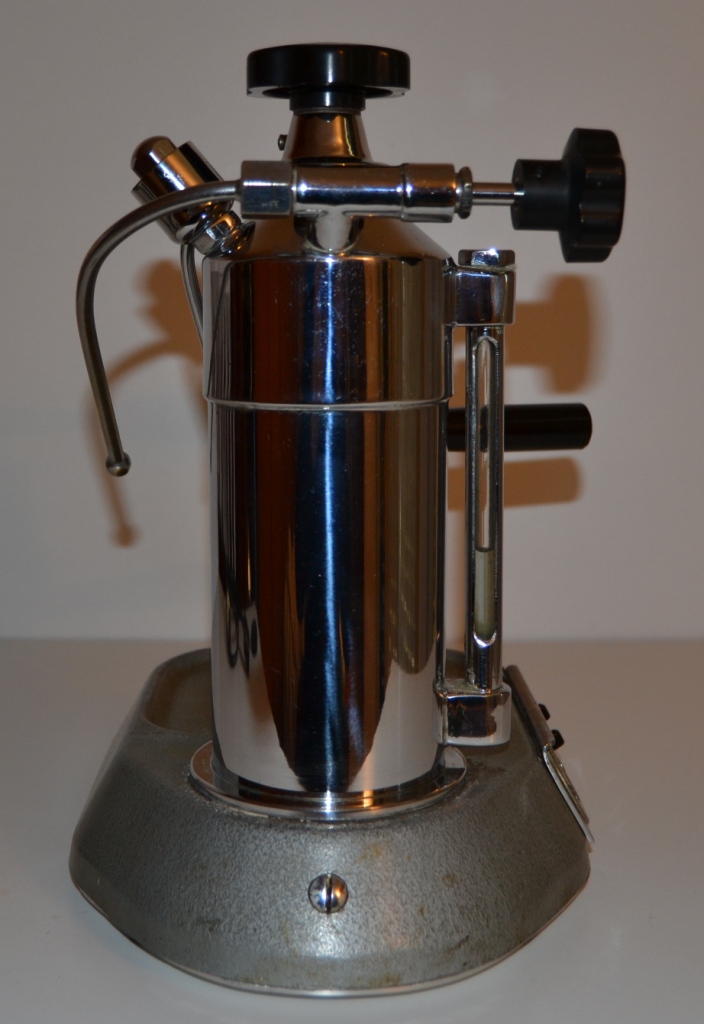 (a big thanks to Kurt Augustyns)