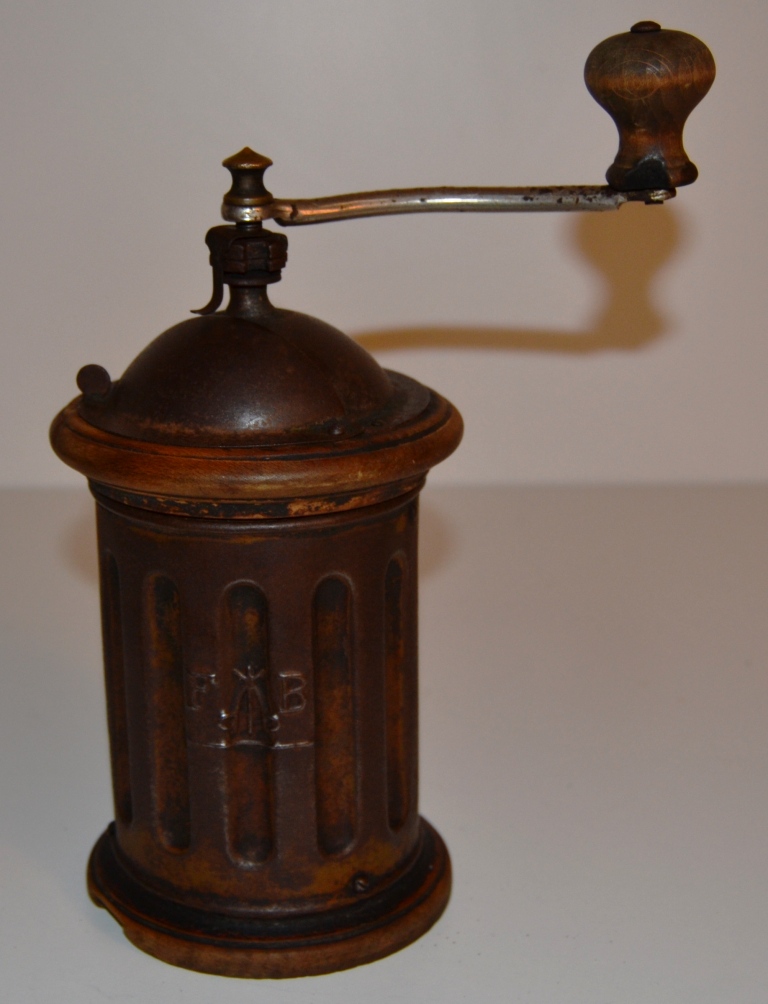 Coffee grinder with cylindrical body and vertical grooves.
Is one of the most distinctive models and popular branded Tre Spade (three swords). The cylindrical body is designed to collect the ground coffee and fits to the upper part by means of two pins symmetrical. Robust and rational, has a container particularly capacious.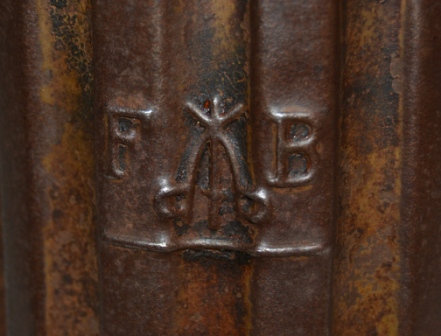 The hallmark of the three crossed swords reports the initials FB of owners Fratelli Bertoldo.
Characteristic:

dimensions (HxW)

weight

22 cm x 11 cm

669 g