The gasket ensures proper seal between the boiler and the resistance.
With time and heat became hard and dry, but should be replaced only if you dismantle the resistance.

On heating element in copper and brass is flat and fits in a groove obtained at the base of the inner edge of resistance.
<![if !vml]>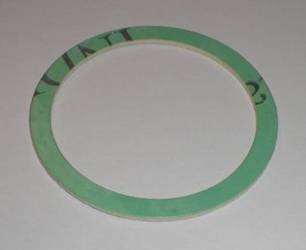 <![endif]> <![if !vml]>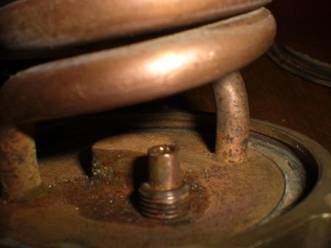 <![endif]>
on the current heating element in metal the gasket is an oring and housed in a dedicated seat.

<![if !vml]>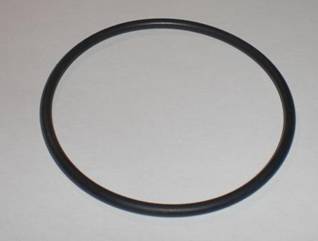 <![endif]> <![if !vml]>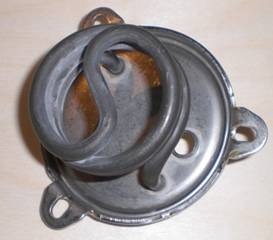 <![endif]>
GASKET REPLACEMENT FOR ELEMENT IN BRASS AND COPPER

<![if !vml]><![endif]>

the old flat gasket is very hard and glued to the base of the heating element

<![if !vml]><![endif]>

with a screwdriver, lift it in several places

<![if !vml]><![endif]>

with the pliers detach the gasket to pieces


<![if !vml]><![endif]>

clean up any gasket residue

<![if !vml]><![endif]>

insert, where available, the flat seal, taking care to fit well in the groove. while screwing the element is should avoid over tighten to avoid damaging the seal
GASKET REPLACEMENT FOR ELEMENT IN METAL

<![if !vml]><![endif]>

the old O-ring looks deformed and adherent to the element

<![if !vml]><![endif]>

with a screwdriver, lift it in several places

<![if !vml]><![endif]>

clean up any gasket residue

<![if !vml]><![endif]>

Clean the element from the deposits of limestone with soaking in white vinegar for a few hours if the deposits are slight, otherwise use a specific product

<![if !vml]><![endif]>

inset the new gasket and screw the element to the boiler