The pressurestat was introduced in 1974 on the model Professional and in 1990 on model Europiccola. There are different versions

but apart from the first model, all the others use an external switch, fixed to the body with two screws or a plastic plug, which interrupts the power supply to reach the operating pressure, normally set between 0.8 and 1 , 2 atmospheres.
The pressurestat can be adjusted to increase or decrease the pressure by a screw or nut, depending on the model.
The pressurestat is connected to the boiler through a copper pressurestat pipe screwed onto the heating element plate.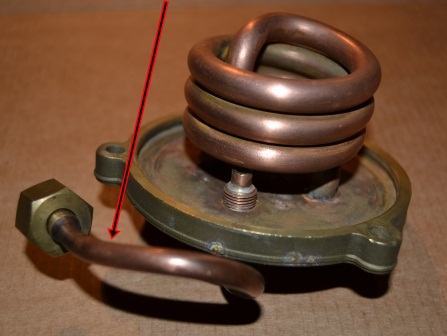 To function properly the copper tubing must not be clogged by limestone. A clogged pipe will not allow to the pressurestat to cut off the power, with the result that the pressure will rise more than 3 atmospheres until you activate the safety valve.
So in case of malfunction of the pressurestat, before to buy a new part, unscrew the nut that secures it in the copper pipe.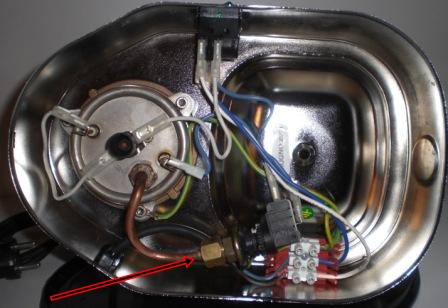 and make sure that water comes out, otherwise proceed to clean the duct. No need to remove the heating element.
If the troubles persist, an alternative to purchasing a new item, you can try to repair by replacing only the switch.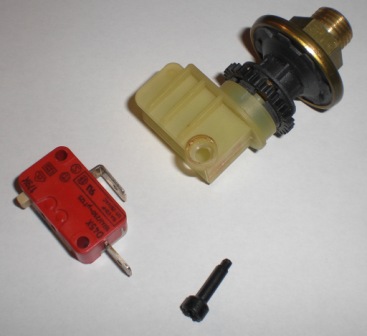 remove the switch, depending on the model by removing the screws that secure the switch or pulling out the plastic plug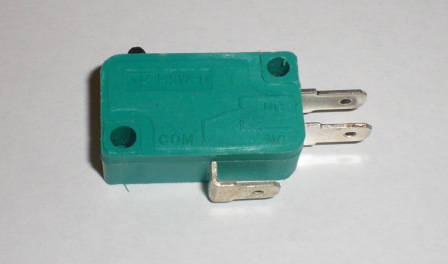 buy the switch in a shop of electrical equipment (cost € 2-3)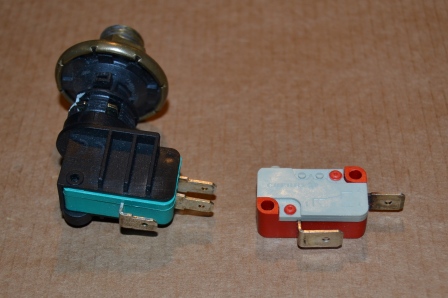 insert the new part