The thermal fuse was introduced in 1979 on the Professional model and in 1985 on the model Europiccola to protect the resistance in case of overheating. Since 1996 has been replaced with a resettable thermostat.
There are several models

The thermal fuse is designed to melt if the operating temperature is exceeded and thus interrupting power to the resistance. In this case it must be replaced with a new one.
The resettable thermostat, interrupts the power supply via a mechanism that can be reactivated by pressing the small button red..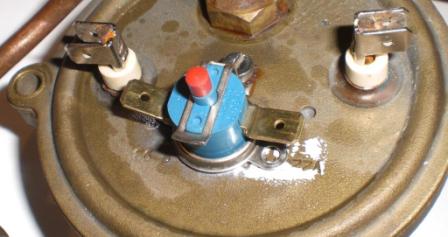 WHAT TO DO IF THE THERMAL FUSE DOESN'T WORK
The thermal fuse can break over time even in the absence of accidental overheating, in this case the effect you have is that the machine does not turn on or heat up. Before you think about other more expensive causes, must be verified if it works with the multimeter or simply excluding it from the electric diagram..
If really there is no electric continuity, waiting to find a suitable replacement part, it is a good idea bypass the fuse, so that we can continue to use the machine, making sure not to leave it without water. Rule that applies even when the thermostat or thermal fuse works correctly, because it is possible that the heating element is damaged before that the fuse interrupts the power.
HOW TO BYPASS THE THERMAL FUSE
schema 1
disconnect the wires at number 1 and 2 and connect the wire number 3 on the prong number 1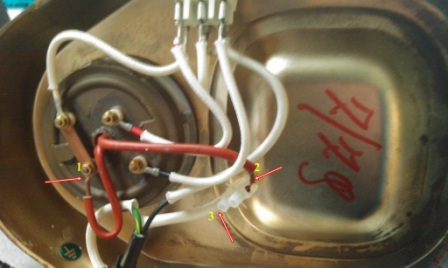 schema 2
disconnect the wires at number 1 and 2 and connect the wire number 3 on the prong number 1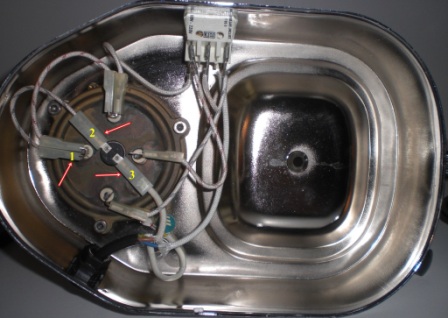 schema 3
scollegare i fili al punto 1 e 2 (filo verde) e collegare il filo 1 sul punto 2
disconnect the wires at number 1 and 2 (green wire) and connect the wire number 1 on the prong number 2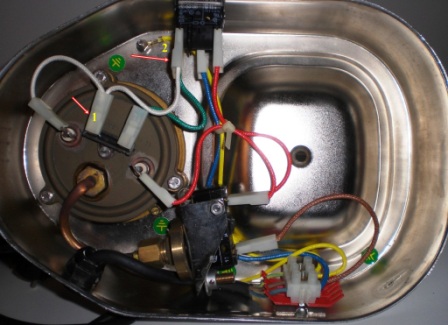 HOW TO REPLACE THE THERMAL FUSE
As original part Pavoni is only available resettable thermostat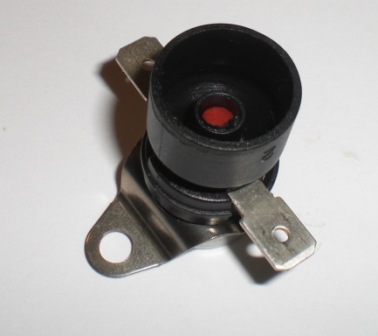 that can be used instead of the thermal fuse screwed in the middle of the heating element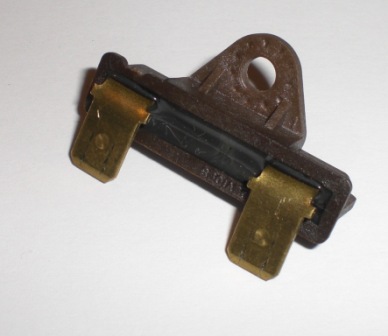 About the other two types of fuse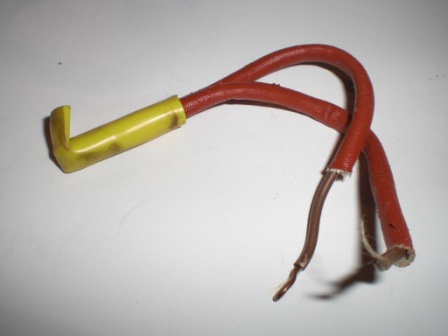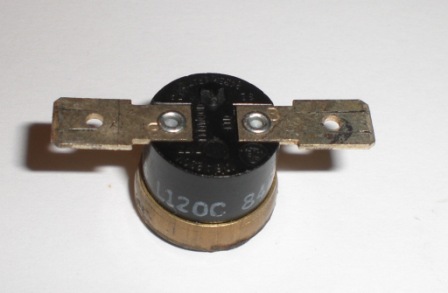 they can be replaced by the following model easily found