The bottomless portafilter is a simple holderfilter that has been cut bottom by a turner.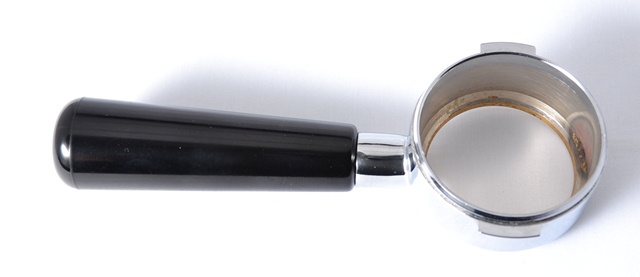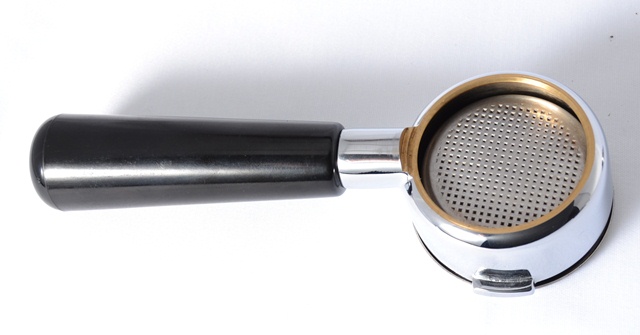 Many espresso enthusiasts believe that the expresso is better because the coffee falls into the cup without coming into contact with the filter holder and therefore does not undergo alterations in temperature and cream.
To judge, I wanted to try it myself.
At first I found it some difficulties because if the grinding is not adequate or if the coffee is not pressed properly, the coffee squirts everywhere.
But after a few days I was able to find the right combination.
Here is the result
first demonstration
| | |
| --- | --- |
| machine | La Pavoni Europiccola year 1973 modified con pressurestat and single heating element, pressure 0,7 atm |
| grinder | Mini Mazzer |
| tamper | original Pavoni aluminum tamper anni '60 |
| filter basket | single |
| cup | Illy nude |
| type of coffee | single origin 100% Arabica Ethiopia |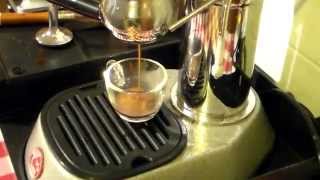 https://www.youtube.com/watch?v=sWVRQMmekL0
second demonstration
| | |
| --- | --- |
| type of coffee | 70% arabica, 30% robusta, origin brazil |

https://www.youtube.com/watch?v=OHNX-oVA0cw
In fact I can confirm that the coffee keeps the temperature output without alteration, the cream is more uniform, the taste is more intense.