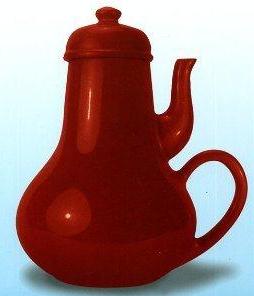 ...few, very few indeed. For choice, lack of space, incompetence and innocent delay.
A world already well documented with skill and passion by Lucio, Andrea, Ugo and others collectors, with whom I don't want and I can not compete.
For fifty years I have lived with my eyes blindfolded, screwing every morning the classical Bialetti moka, filling water up to the safety valve, putting a mound of coffee on the basket and waiting for the first and only drops coming out. The flow of cold water on the basis of moka, for some unfathomable reason, facilitated the coming out of coffee, with a result that I don't intend to comment. Sugar and milk then, spoofed the insane drink, put pitifully an end to the hasty and propitiatory morning ritual.
A sudden turn towards the world of espresso machines put an end to this darkness, opening to an unknown world, vast and partially undiscovered. And although the lever machines have me completely engulfed, I reserved a little space for some of the most intriguing coffee makers that have fascinated me with their shape and elegance.