The tamper is used to compress the ground coffee into the filter and create the right obstacle to the passage of water, a prerequisite for obtaining an aromatic coffee and creamy. But despite this, it is an accessory often overlooked both by producers of coffee machines that by who buy them. Important companies such as Gaggia, La Pavoni, Ponte Vecchio, just to name a few, supply their beautiful and expensive machine lever, with insignificant and ridiculous plastic tampers which require tinkering again and again to try to compress the coffee in the filter. The worst is reached by La Pavoni, which supply its machines equipped with 51 mm filter and a ridiculus 49 mm tamper.
The features that should have a good tamper can be summarized as:
- diameter Suitable to the filter
- comfortable grip
- right weight
- aesthetically pleasing
With regard to the surface there are various schools of thought among those who prefer flat, concave or convex. I opted for the flat.
With a good tamper you can press the coffee effortless and with a single movement of the hand.
A chance encounter with a person that like me can not sit still when there is some obstacle to overcome, stimulated me to design and have manufactured several models of tampers. Each tamper is crafted individually ​​from aluminum rods, turned according my project and mirror polished
Model Gilda (diameter 42-49-51 mm)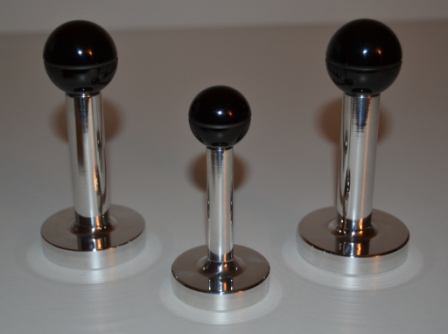 to design this tamper I was inspired to original tamper Gaggia Gilda first model (left)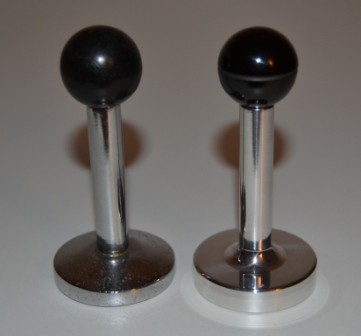 Model Pavoni anni '60 (diameter 49-51 mm)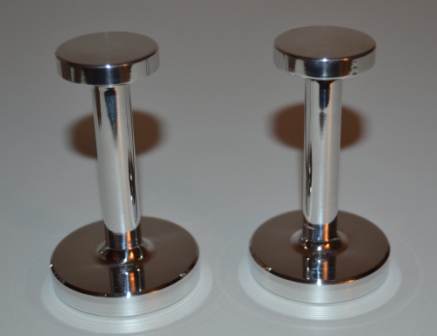 the model is based on the tamper supplied with La Pavoni anni '60 (center)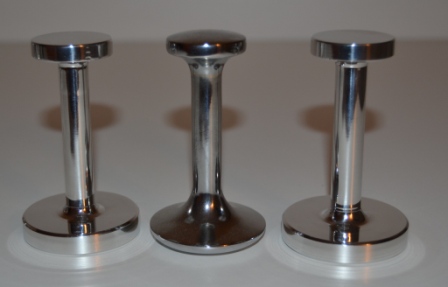 Model Pavoni (diameter 49-51 mm)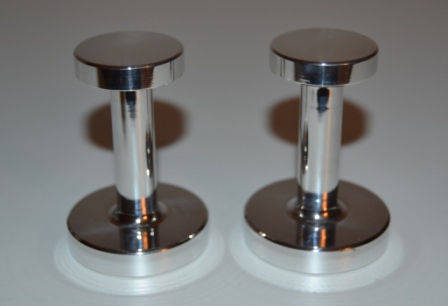 the model is based on the actual tamper La Pavoni in nylon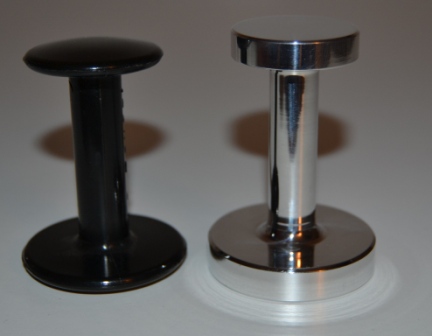 Model Peppina (diameter 42-45-49-51 mm)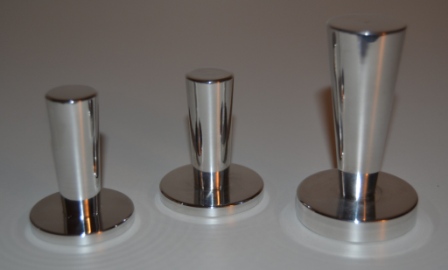 The series made in various sizes takes its cue from the original tamper that came with La Peppina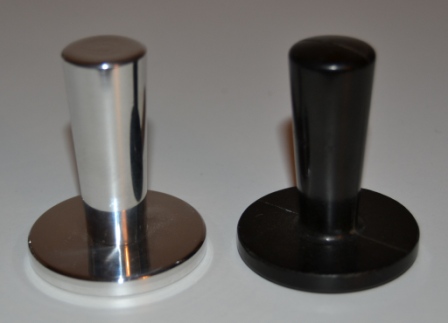 Model Giano (diameter 49-51 mm)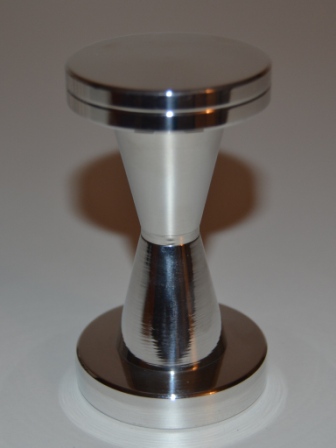 Double tamper for who has La Pavoni old group (49mm) and new group (51mm)
TABLE OF CORRESPONDENCE
DIAMETER
MODEL
42 mm
CARAVEL

GAGGIA GILDA I and II MODELLO

45 mm
BRUNELLA

LA PEPPINA

PONTEVECCHIO

SAMA

49 mm
ELEKTRA MCL

EUROPICCOLA-PROFESSIONAL OLD GRUPPO

51 mm
EUROPICCOLA-PROFESSIONAL NEW GRUPPO