The Officine of Romanut Brothers of Udine began their production of coffee machines in 1920.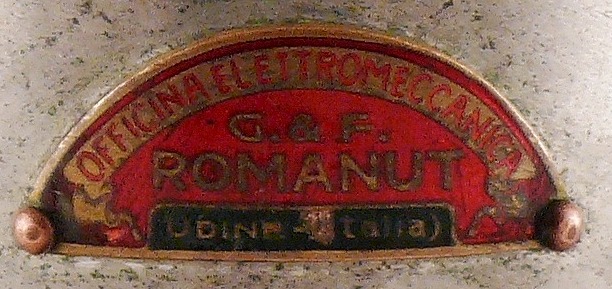 From the most famous and impressive machines column bars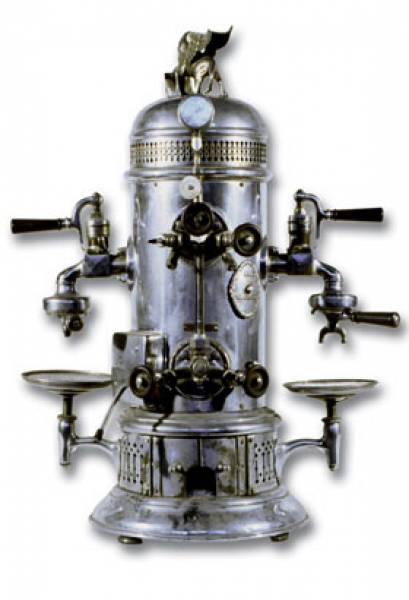 to the more modest replicas for the home user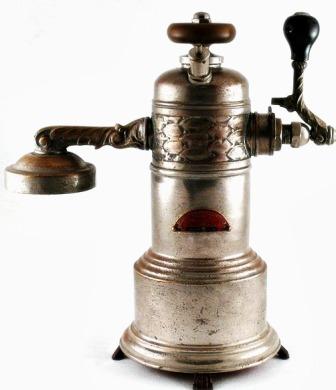 Their machines are characterized by the symbol of the lion of San Marco and the symbol will become, years later, the brand name.
In the 50s, as they had already taken the major brands such as Gaggia and Faema, Romanut also propose a model of coffee machine with piston for domestic use, with the brand that is famous all over the world "La San Marco" on the back of the boiler and the lesser-known logo of the production workshops on the base .

From the few photos circulating on the web, we can deduce that the initial model has had few significant changes over time, while maintaining its characteristic shape. A particular project only on these machines is given by the lever assembly, designed to allow two positions of the spring, uncompressed with lever on the top, compressed with the lever on the bottom
These machines are very rare.
Here are some advertising of the age (Foto Archivio Collezione Enrico Maltoni)
| | | | | |
| --- | --- | --- | --- | --- |
| | | Description | | |
| | | tipo famiglia | | |
| | | tipo junior | | model with 2 heating elements and piston with spring |
| | | tipo junior | | model analogous to previous |